The Light Of The Moon
by Donna Siggers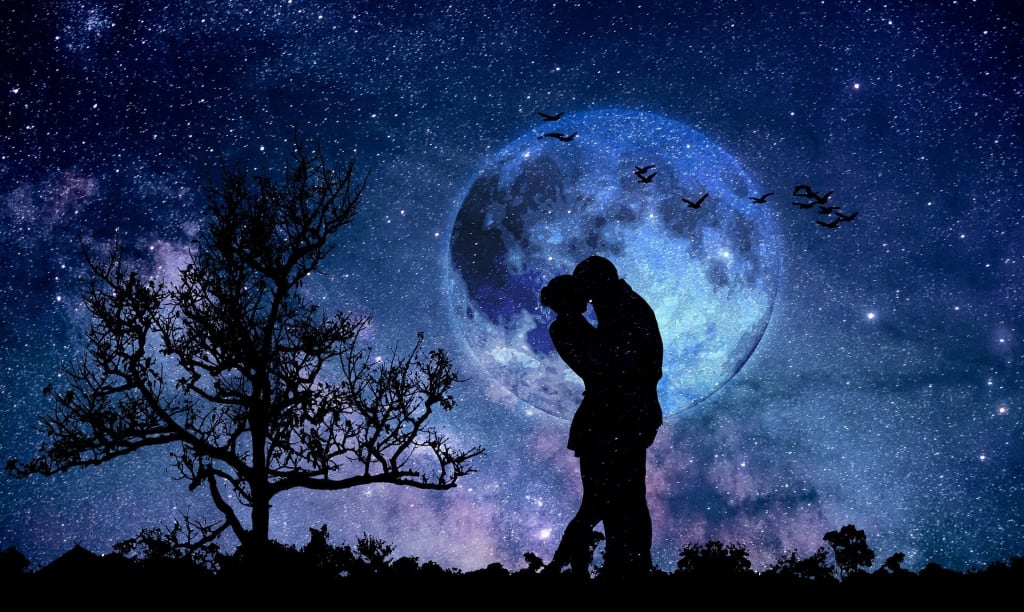 Time passes, yet it stands still as I remember
Your first smile as you seduced my soul.
Within me it sparked something new
A passion that grew within, without control.
Secret urges, needs and impulses
To hold you close, so tightly.
For you to wrap me in your arms
And whisper in my ear, nightly.
My heart won't let go of you, ever
Forever held within, a mind of possibility.
Your lips pressed against mine
The feeling of your virility.
I close my eyes, and think of you
Wish upon a star, that dreams come true.
That one day so very soon
We're dancing beneath the light of the moon.