The Lady in the Fabric Store
Documenting human truths: Sally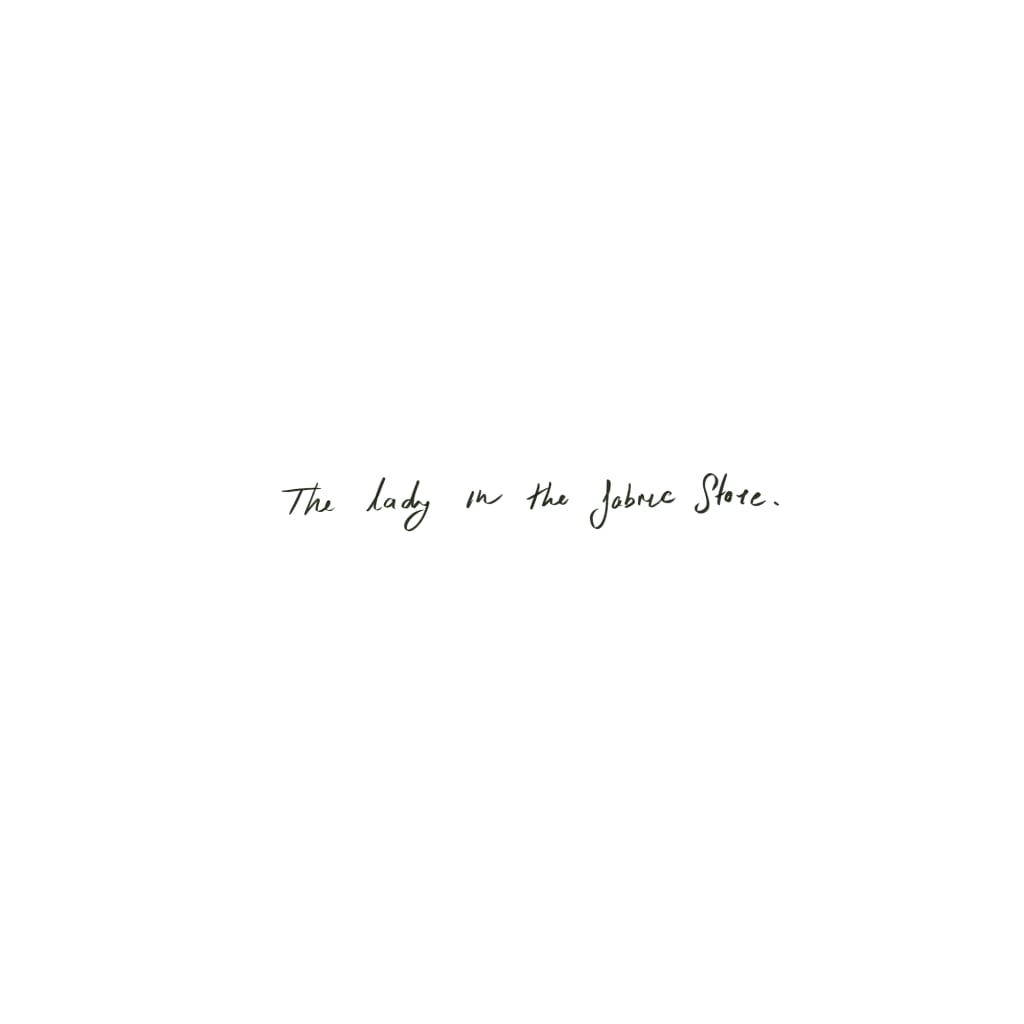 *Authors note: "Documenting Human Truths" is a large scale series by Veronica T.G that transcribes human truths of fear, desire, hate, despair, and joy, into poetry.
Each entry is named after the real person unless requested to remain anonymous.*
Thoroughly September,
the sunlight bright,
not nearly as unforgiving as my July.
And the rays cast on the dusty windows, expose,
maybe they were clean,
just last week
but the wind carried
and covered them once again with dust from construction.
I've been here before,
construction's been here since '04.
One shop closed,
second shuttered,
third shop's naked mannequin hangs quiet,
"for lease".
Economic decline slips slicker than a pink silk slip,
that coffee tastes sweet, diluting out the bitter we are soon to meet.
Calculator's rhythm, the numbers worn out,
that's not an issue, they're memorized.
Sally met my gaze with kind.
Lines on her face, are ones life has not yet imprinted on mine,
and her hair, the colour of sun-bleached hay unlike my burnt chestnut.
A stranger,
familiar to me only in our shared human fragility.
She introduced herself,
hot pink nails traced the handles of scissors,
off the cutting table, breathing life into a fabric waiting to take shape,
she'd picked it, an inkling for what I forraged in her haven.
Everything was like clockwork with Sally.
Chiffons, synthetic silks, and neon velvets organized by colour.
Calculated cost, taking off a dollar.
Talking to three,
at the same time, without appearing rude.
And Sally was never rude,
or so it seemed, the magic lady from the fabric store
had a temper defeated by strong will:
was what she thought her downfall.
slam poetry
About the author
Toronto based multidisciplinary creator, published poet, and creative writer, attaining a BA in AD.
Reader insights
Be the first to share your insights about this piece.
Add your insights