The Joy Of Sailing
Riding The Waves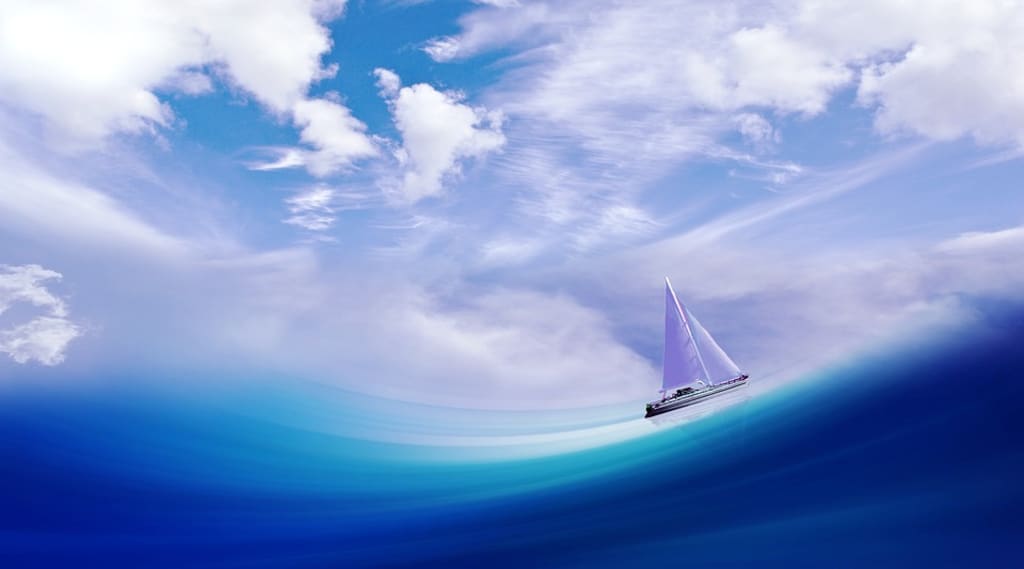 We set sail for the far distant clouds
The wind in our sails, those billowing shrouds
Waving back at the tweets from the bellowing crowds
On the beach
As we hauled to the left
With movements so deft
The warp and weft
Of the cotton sheets placed us far out of reach.
The sound of the splashing
Of silver fish flashing
The wind with its lashing
The waves came crashing
The old ropes thrashing
And I was left without speech
With the mainsail full
Up came the hull
Carried along to the sound of a gull
That was crying out loud on the wind
I stood on the prow
Good lord knows how
The boat cut like a plough
And we were flying as I grinned
On the crest of a wave
The excitement we craved
Left us feeling so brave
We were frying in the sun like fish finned
A day of sailing, hailing and bailing
Around on the deck of a small boat flailing
Left me crying out loud, weeping and wailing
To head back to the crowd on the beach and dry land
About the Creator
Author/top writer/editor for various Medium publications (2020/23).
Musician/singer/songwriter/arranger/producer (1969-2021).
Author of 12 books of short stories and poetry. Out now on Amazon.
Three times Top Story on Vocal Media (June 2023).
Reader insights
Be the first to share your insights about this piece.
Add your insights