The First & Last
Sense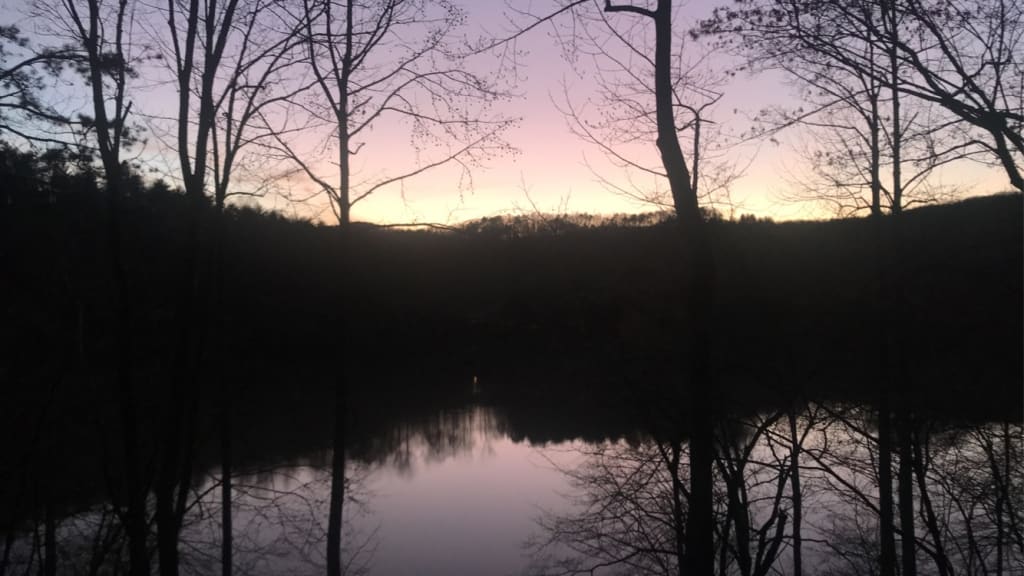 The In Between
The first scent,
Morning brewed coffee beans
As the light peaks from all ways.
The first sound,
Distinct chirps in the oak trees
Singing till the end of our days.
The first view,
Mountain tops no longer white,
Even muddy waters reflect the shine.
The first breath,
Fresher than night,
Relieved from all time.
In between we rest,
Nothing more, nothing less.
The last smell,
Not an ocean but, a rivers breeze
With hickory smoke in the finish.
The last echo
Just crickets with stillness and ease,
The coyote's howl has diminished.
The last sight
A dim flame that no longer ignites.
Stars that fall and shoot down flight.
The last breath
A puff before bed,
All senses have fled.