The Failed Poet
This Is Me At This Very Moment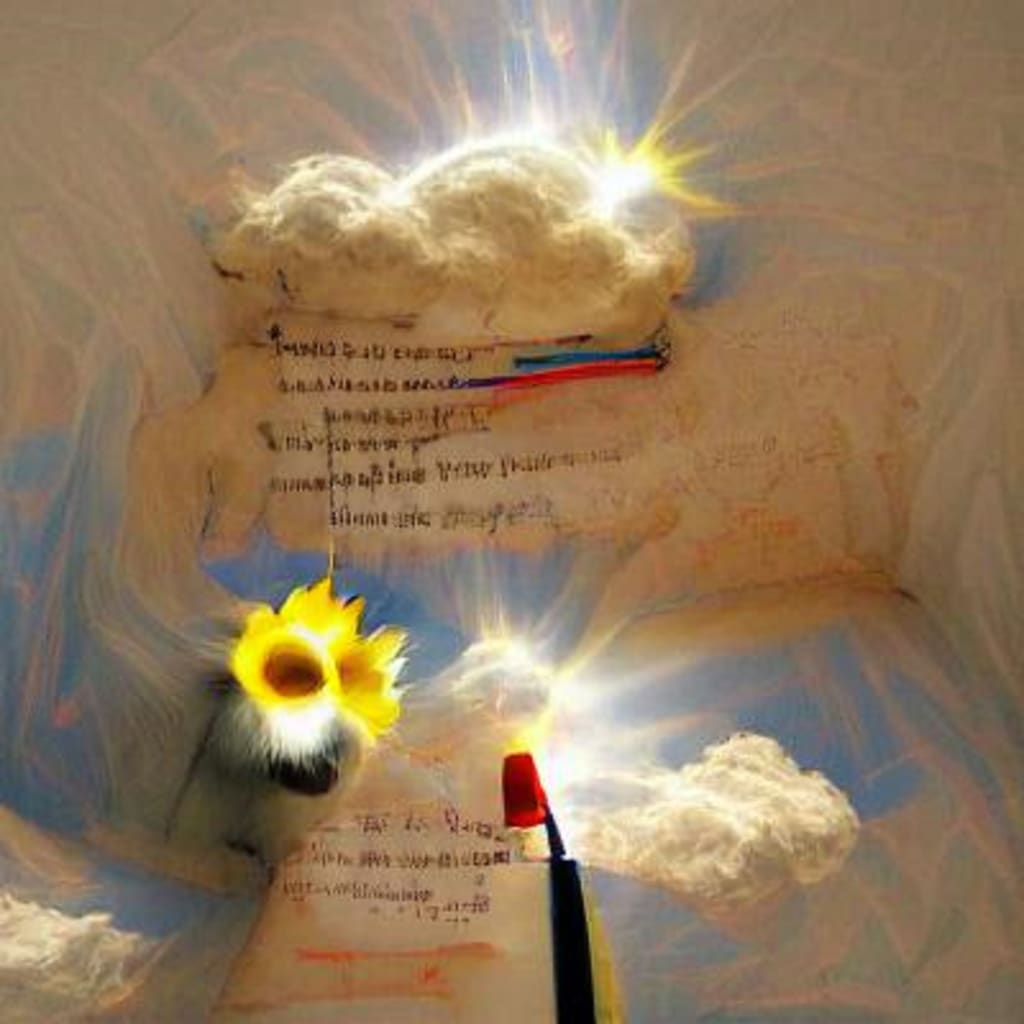 The Failed Poet Will Win Just Once by Mike Singleton with NightCafe
I have poems to write and stories to write but have been having a bad week.
I need to do this to purge my feelings and am going to share "To Win Just Once" by The Saw Doctors. "Same Oul' Town" is a gorgeous album and was playing as I put these words down feeling like a failed poet.
I know I Am Not, thanks to the empathy and love of my Vocal Friends and Audience. You Know who you are.
֎֎֎֎֎֎֎֎֎֎֎֎֎֎֎֎֎֎֎֎

I Want To Write A Poem

But I Just Can't Make It Rhyme

Yes I Know The Words Will Come

But I Fail Every Time

֎֎

The Words Aswirl In My Head

And The Wrong Ones Still Fall Out

This Story's A Broken Thread

A Failed Poet Full Of Doubt

֎֎

Yes I Have A Thousand Words

None of Them Will E'er Be Heard

Sheets Of Vellum Still Are Blank

Ideas Don The Drain Sank

It Happens Every Time

Poet Fails I Cannot Rhyme

֎֎֎֎֎֎֎֎֎֎֎֎֎֎֎֎֎֎֎֎