The Eye of the Storm
A Poem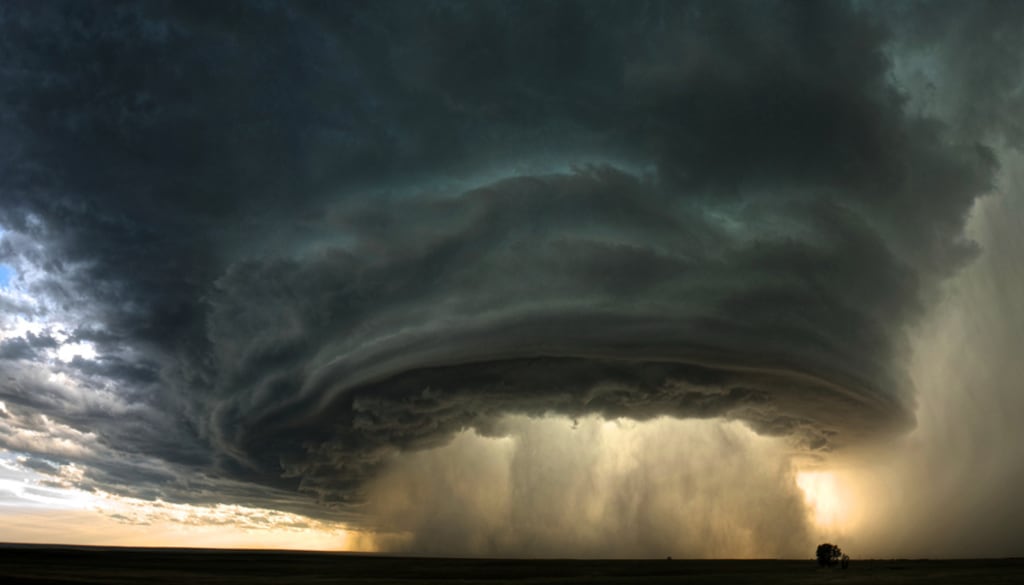 Peace
Seldom have I slept more soundly
Than in the eye of the storm.
Ah, you people who hide your heads
And shudder when the thunder rolls.
You know nothing of peace
You think blue skies are so restful.
When the green grass ripples
Under the trees.
Thrown to and fro by a warm summer breeze.
These are lies, fool's gold.
Sooner or later your blue skies will darken
And the wind will come.
I'll look at you scatter, stare softly from my window
As the first raindrops patter against the glass
And the lightning flashes
Over the dark grass.
When the winds howl I know I'm safe
Because they cannot touch me
They don't harm me
They only serve as a reminder
Of the power that lies behind those blue skies.
I breathe in the iron ceiling
As it crashes down with empyrean fury.
So I sleep soundly when the rain comes down
When even the sun has hidden its face.
I sail within the eye of the storm
As it ravages you,
And you frantically scurry before its wrath.
While I sail on by
Sitting atop my mast,
For the storm takes me where it will
But never once leads me astray.
I am free of your laughter
Of your hate
Of your fear.
Because now the stars come out above me
And I gaze up in peace.
Free of your cruel lies
As all you people cower
Beneath the black skies.