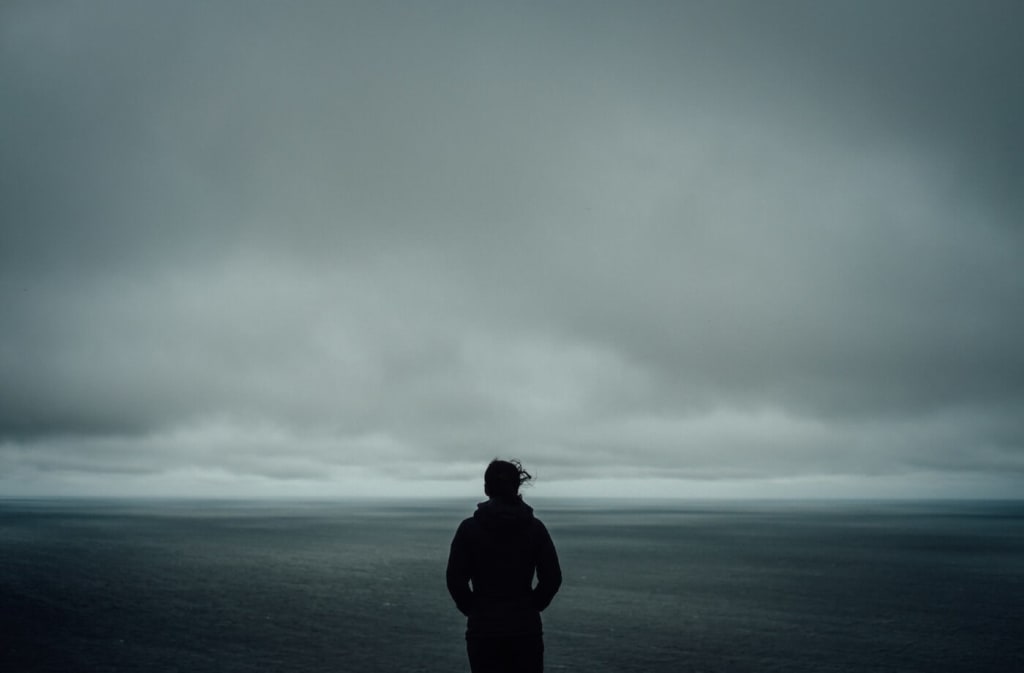 Rough patterns in the sand.
Footprints; Cold, Wet.
Molded into memory;
Lost into time.
One pair of footprints.
The others were gone,
Washed away at sunset.
The end of all.
The sun setting
The everlasting eclipse.
Alone is the human,
One person; that's it.
No love on the beach.
The water ebbs; tear flow.
No more memories in the sands.
Darkness rains down and bathes.
Overwhelming chaos!
The footprints are gone;
Nothing can be seen.
Everything is present,
Except someone else.
Alone is the human,
Scaring the sand with every step.
No second pair of footprints.
The wind blows,
And the footprints are gone.
Alone we all are,
Enemies to love.
About the Creator
Hello! I'm a 21-year-old horror and fantasy writer looking to gain experience on this wonderful platform! I'll write the occasional short stories and opinion posts, so please stick around.
Reader insights
Be the first to share your insights about this piece.
Add your insights