Poets in Motion
The Dust Devil of Consciousness
#VocalNPM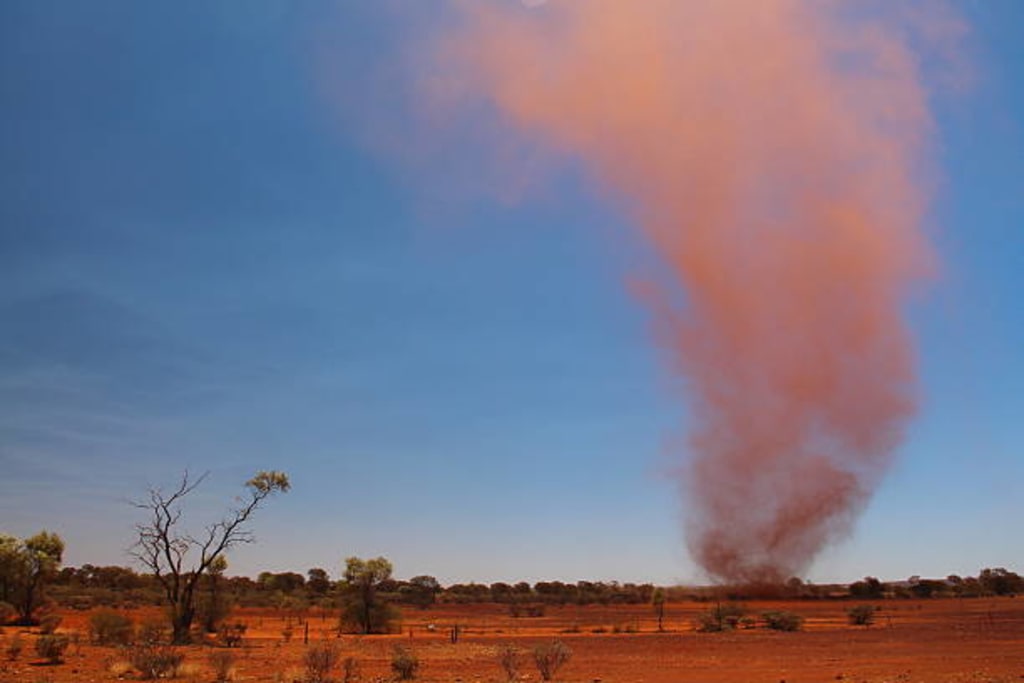 The Dust Devil of Consciousness
I've heard it called a stream
the way thoughts trickle from the mind.
This must be the way
that Yankees experience consciousness.
No child of Oklahoma knows a stream
powerful enough to match the way a thought connects
with another thought or
the way ideas are whipped around the brain.
It is not calm, or serene, but fierce
and as unpredictable as the shifting winds of the prairie.
It is no stream that creates poetry
or music, it is a dust devil of consciousness.
nature poetry

Gary Reddin
Gary grew up among the cicada songs and tornado sirens of Southwest Oklahoma. He found comfort in that dissonance and channeled it into his writing. His work has appeared in Stoneboat, The Dragon Poet Review, The Windmill and elsewhere
See all posts by Gary Reddin →