The Domino Effect
Ready to play!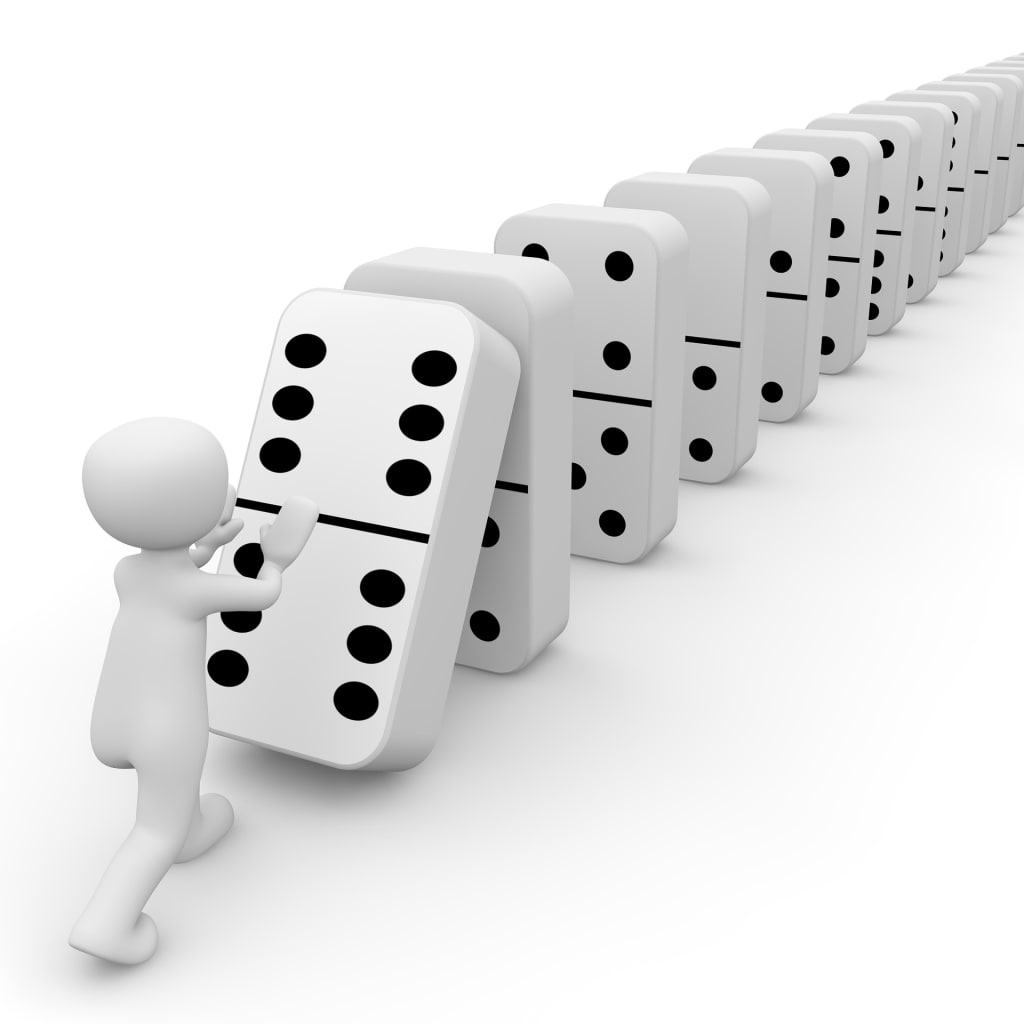 https://pixabay.com/images/id-1013878/
My writings reveal me
I need light to shine on me
To lighten this weight on me
To be free and fly
Helping others comes naturally to me
Been doing it before 14
Working on myself too
Balance is key
To my prosperity
My daughter brought those Higher Connections & Communications yesterday
It triggered me to action
Stepping back before moving forward
With a new focus
I've been missing
I had to kiss and make-up with myself
For fast-forwarding my life
My game is dominoes
Setting up my life's pieces
The exact moment is coming
When they all will fall inline
About the Creator
Hey Royalty!
Thank you for connecting with me. I am excited to make content with my unique writing style for you to read, enjoy, and even learn from. Thank you in advance for leaving a tip. solo.to/angelicastevenson
Peace In The Blood
Angelica
Reader insights
Be the first to share your insights about this piece.
Add your insights