The Complexities of Marriage
a poem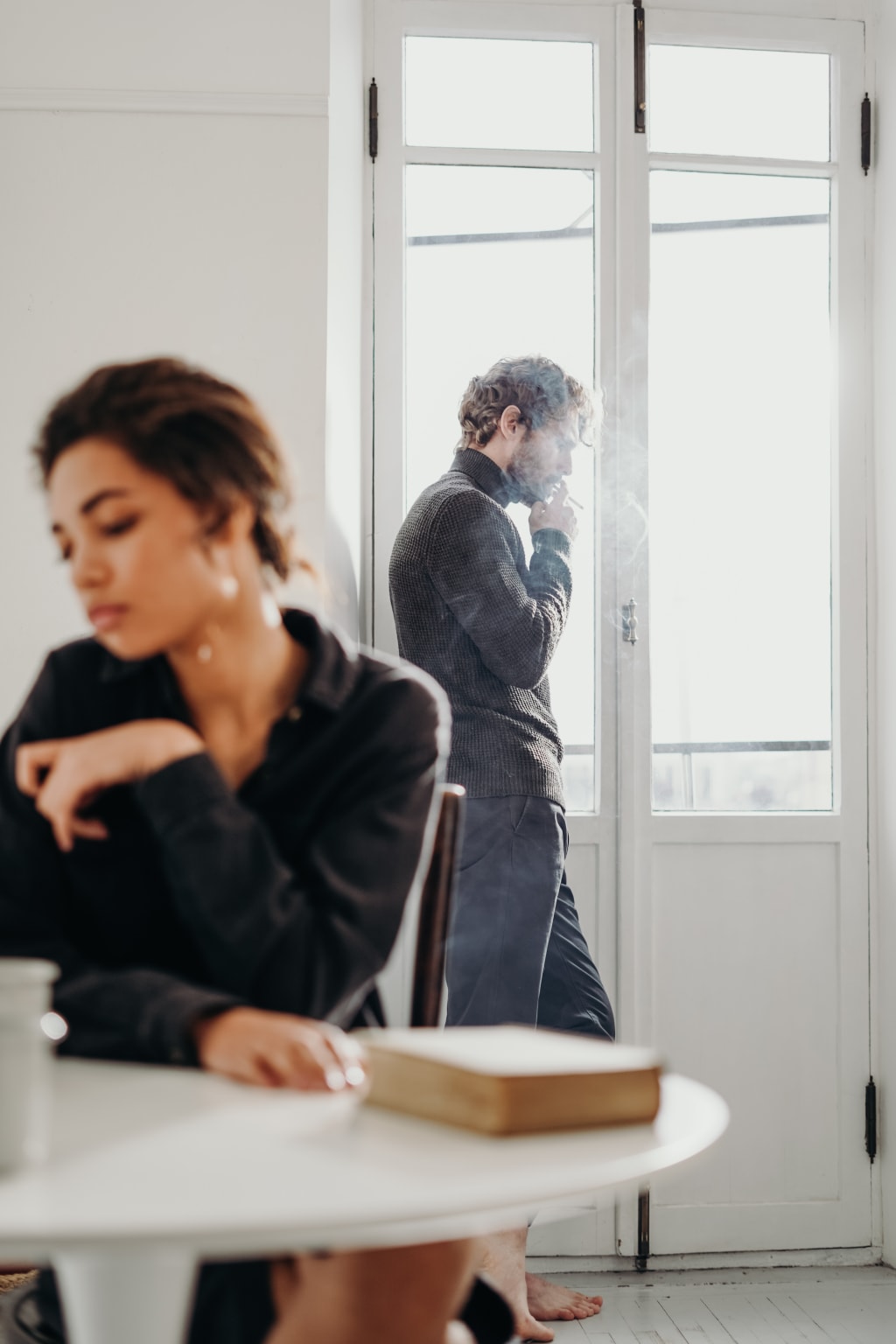 photo by Cottonbro on Pexels
I'll kiss the corner
of your mouth because your
split lip bleeds
from the dry summer air,
and I'll remind
you that sleeping
with a fan on your face
makes it worse.
You'll complain
about the sun in your
eyes and buy curtains
that consume light,
keeping you in bed
until the afternoon.
I'll fold your socks into
little bundles, presents
that you won't open
because you never
leave the house.
I'll stare through
the sliding glass window
and wonder what eagles do
when their mate can't fly.
You'll wear dents
in the carpet beneath your
chair, no longer interested
in kitchen tables
or speaking face to face.
I'll count the days
since you hugged me.
Eventually,
I'll stop saying goodnight.
Consumed in some kind
of virtual reality,
you'll probably wish
it were your life
because it's much easier
to understand than
the complexities
of marriage.
I'll watch the ceiling
and conjure reasons
for leaving you
that pale in comparison
to the bitter truth
that we're simply
not good for each other.
You will discover,
suddenly and far too late,
that you hate
life without us,
and I will tell you
to move on because
I already have.
About the Creator
Wayward soul, who finds belonging in the eerie and bittersweet. Poetry, short stories, and epics. Stay a while if you're struggling to feel understood. There's a place for you here.
Reader insights
Be the first to share your insights about this piece.
Add your insights