The Blood Stained Walls
And Her. She loved you even after.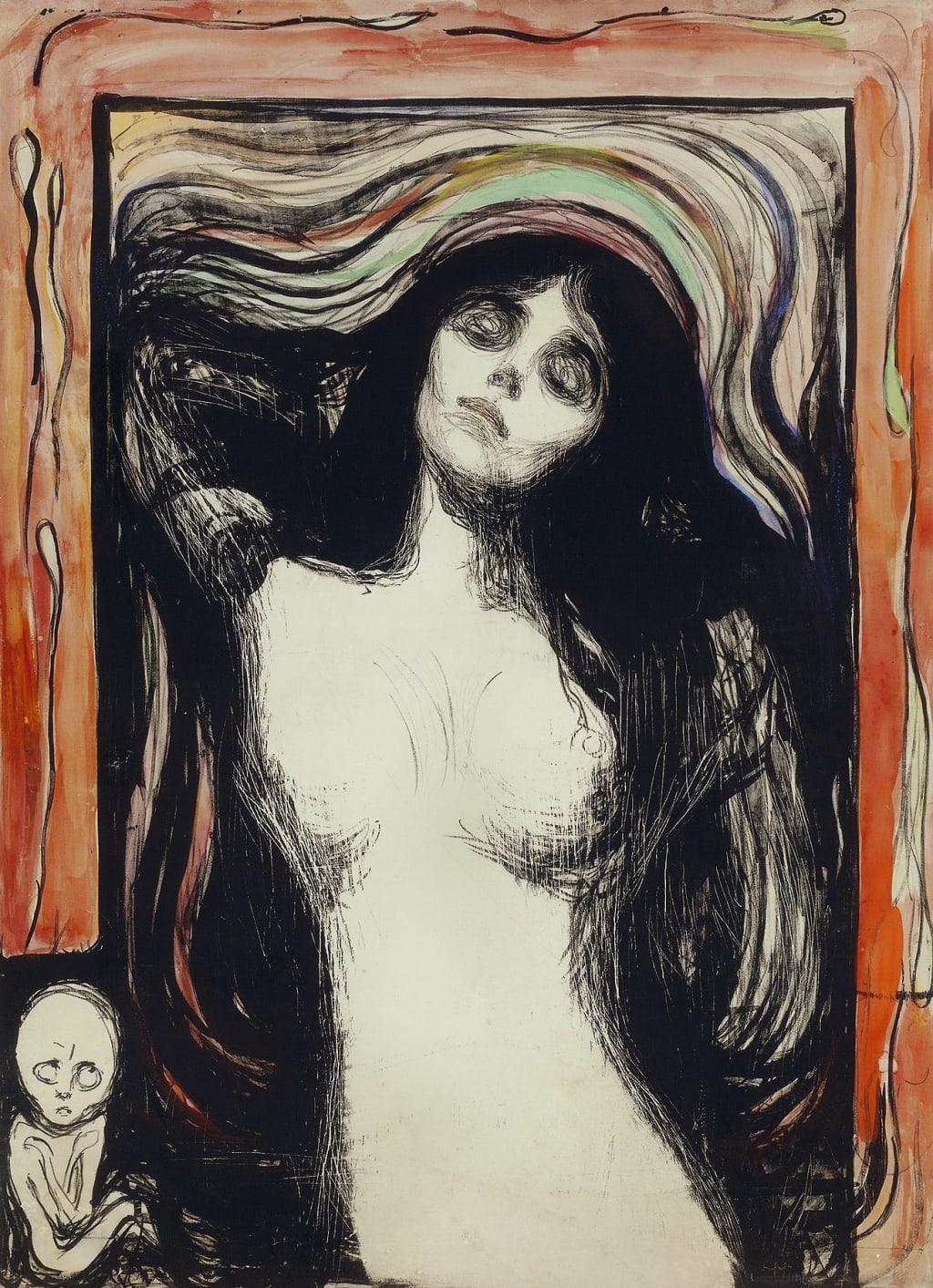 Madonna by Edvard Munch
In the dark, the movements won't be seen clearly.
With the light from the moon, you don't look like yourself.
The night carries on and the silence is surrounded by her cries.
All in all, you've given me mercy.
And yet as I watched her late in the night I can't help but want to curse you for it.
Was this mercy, I wonder?
Or was I simply another victim that was left behind.
Forgotten and pushed aside to simply watch what you've done.
The older I've become I despise you for it, the pain still lingers long after you've gone, leaving with a smile before they lowered you into the earth.
A plate shattered by your indifference. The pieces lost with time.
And her. She loved you even after.
Does her blood run deeply through my veins? Will I be hurt by you as well?
My mind has become empty, and in the night the fear always returns.
The blood still stains those white walls as the memories of you stain my soul.
It was summer when you left and while she cried I felt disturbed. Was this love?
My young mind couldn't handle watching her become a stranger to me. Her smile had left the moment you broke her.
Your daughter hid behind those blood-stained walls and felt her mind slip.
When the sun rose and I watched your back and you smiled innocently.
They believed.
I wasn't fooled, I knew, and I feared you for it.
Your smile still haunts my dreams late in the night. I have almost seen you many times and yet I still live only to be cursed with your memory.
I bet your smile widens whenever you see her cry in your memory.