The Beauty Of
(Or, My Love Letter to Coming of Age in a New England Summer)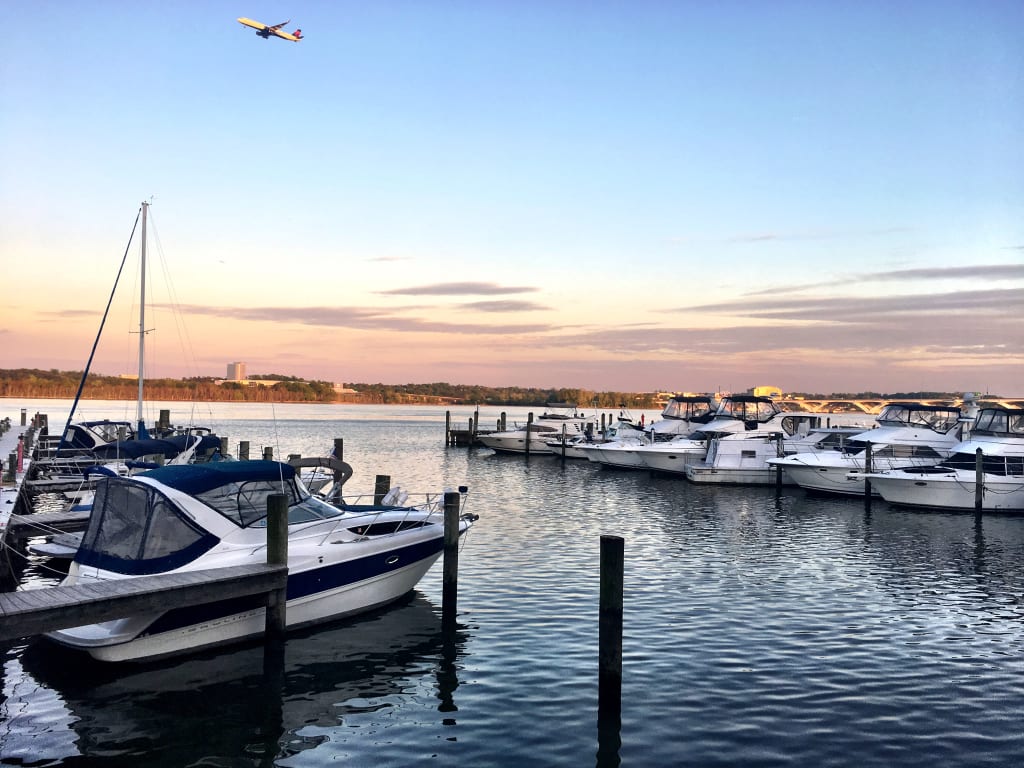 The Beauty Of
(Or, My Love Letter to Coming of Age in a New England Summer)
Written by Randi C. Abel
June 15, 2019
Denver, Colorado
All Rights Reserved
All art is imitation
Upon imitation
Upon imitation
On and on
Reflections of itself
Over and over
Forever and forever
Into eternity
All of us—the artists, the dreamers—stuck
Inside those funhouse mirrors
Or so he says
But what about
The beauty of the sky
At midnight in the forest
Atop a mountain in Maine
When all the heavens are revealed
Save for what the trees hide
And the moon dims
What of campfires
And Kumbaya
And overnight canoe trips
Just to pick berries
On an island of a vast lake
In New Hampshire
For every blueberry
That made it into the bucket
At least three
Made it into our mouths
And there is baseball—
Oh, baseball!
Weighted
With decades of pain
That kids these days
Will never know
There is Nothing
Like Italian sausage
Peppers and onions
Juices dripping down
My drunken chin
Standing room only
In the mob
Outside the gates
Waiting to get in
And all our banners on display
The blueberry beer
At Beer Works beforehand
Never to be missed
And there is no forgetting
Concerts at Great Woods
(It will always be Great Woods)
A summer must
We danced barefoot in the grass
Drunk, stoned, possibly high
On something called a goo ball
Scored in the parking lot
By a laughing man
Who could neither confirm nor deny
The ingredients
Except for peanut butter
Because allergies
The world spun round us,
Our tie-dyed band t-shirts
Slung over our shoulders
For safe keeping
So we could double fist our beers
And incense-scented tapestries
For blankets
Even though
We came of age
Twenty-odd years
After the hippies
But that was my generation:
Classic rock and folk music
To top them all
Except, of course
The Great DMB
And Phishy ten-minute songs
Legends all
We're still figuring out
Where we belong,
Our Lost Generation
Midlife is upon us now
Some of our kids
Are having kids
And some of us are still dreaming
Of having our own
Most of us are still wondering
Where the adults are
Because despite
Nearly four decades behind us
We still feel
Like lost little kids
Ourselves
But as for the beauty—the art—
There will always be the practice
Of preventing the condensation
Of a Dunks iced coffee
With a second cup:
Not so environmentally friendly
But
Mandatory for all
Card-carrying New Englanders
Worth their salt
And speaking of salt—
New England would be
Nothing without it
Salt of the sea
Salt of the people
For there is always,
Always
The singularity of the sea
That lives in memories
Of summers spent
In a cabin down the Shore
I had to navigate
A dozen rotaries to find it
But soon the map became
Imprinted
Upon my muscles' memories
And I could drive there in my sleep
At the beach house
There will always be
Those memories of
Lazy days in the sun and
Board games and VHS tapes
When it rained
Warm nights
Wet breezes
Windows open
Sleeping better than
I ever have or will
Lulled by the lullaby
Of the sea
The sea calls out endlessly
The same song
Trying to woo the moon
Closer to the earth
With her siren sounds
Duty bound
To go in
To go out
To go in
To go out
But she only succeeds
In rocking us to sleep
At every moment
The sea is shifting
As she reaches the shore
And goes back out again
A different entity entirely
Yet she is also as constant as
The ticking by of time
As surely as the sun rises and the moon sets
The sea will change and be unchanged
Much like me,
She, the sea
Now there's the taste of clams
Come alive on my tongue
Steamed with white wine and butter
Or fried whole with their bellies
Bringing life to real chowder
Or found alive in the sand
Dug up for a clambake
During magic hour
There's the bonfire on the beach
That leaves us smelling
Of smoke and sea
For days, weeks
I hate the summer now—
Too hot, too sticky
But summer is when
I find myself missing
Home the most
Longing for sand
And sea
And Sam Summer
In a frosted glass
Root beer floats and
Orange creamsicle soft-serve twists
A black-and-white frappe
And Philly cheesesteaks—
Fully loaded—
How else?
I've only to summon
Like a wizard of sorts
These memories tattooed
Upon my brain
Under my skin
In my blood
And hair
And every breath
In my very DNA
And there we are:
Driving to the beach
Sunroof open
Music loud
Singing along
Unconsciously
Short shorts
Tank tops
Spaghetti straps
And flip-flops,
Obviously
There are of course barely-there bikinis
That we untied when on our stomachs
To ensure our backs were evenly browned
Inevitably becoming boiled lobsters
After falling asleep and forgetting to flip
The smell of artificial coconut and banana
Tanning oil instead of sunscreen
Will always bring me back
How we are still
Alive and kicking
Is anyone's guess
Could I find my way today
To that hidden beach?
You know the one
Where we were young
Or would I need GPS
Like the rest of the tourists?
My ma always said
New Englanders
May leave
Go exploring
Grow
But they always,
Always
Come home
In the end
It's June now in Colorado
Too hot and dry for me
I'm longing, longing
For the sea
I can hear it calling me
I feel my heart beating
To the rhythm of the tide
No matter that I am landlocked now
My soul knows the sea
And the sea knows me
She calls to the moon
With her siren sounds
Duty bound
To go in
To go out
To go in
To go out
But the sea is in my blood
And so it's me that hears her song
Instead of that faraway moon
And my soul sings back to her
For home she will always be
No matter how far away I go
Or how long I'm gone
Once a New Englander
Always a New Englander
There's just no escaping
The memory of who you are
And how you came to be
I'm like sea glass, me
Shaped by my environment
My shine dulled by time
And edges softened
By the ocean's dance
With destiny
Like sea glass
I have travelled
Far and wide
From the ends of the earth
To the bottom of the ocean
Through the rocky waves of the storms
And the stillness of the dawns
I've seen big cities
And traversed strange lands
Learned languages
Even joined a band
But, in the end,
It all comes down to this:
The Beauty Of
That Singular Art
Of Just
Living
Growing
Breathing
The salt-scented sea
The baseball games
The damp twilight grass
The music
And the firelight
And the beer
A joint passed round a circle
A guitar softly playing a tune
Laughter in the background
Those last stragglers of the party
Soaking up the good old days
Not realizing they are
A time capsule
To be remembered
On a June night
At the end of a decade
Far, far away
In a place where the ocean
Can no longer meet the air
Though I can still smell it
Somewhere in my blood
It's The Beauty Of
The heavens open above
Save for what the trees hide
And the moon dims
For a moment, anyway
Before the tide of time
Washes it all away
All art is imitation
Or so he says