The Art of Giving Up
Struggling to Be in on This Chaotic Life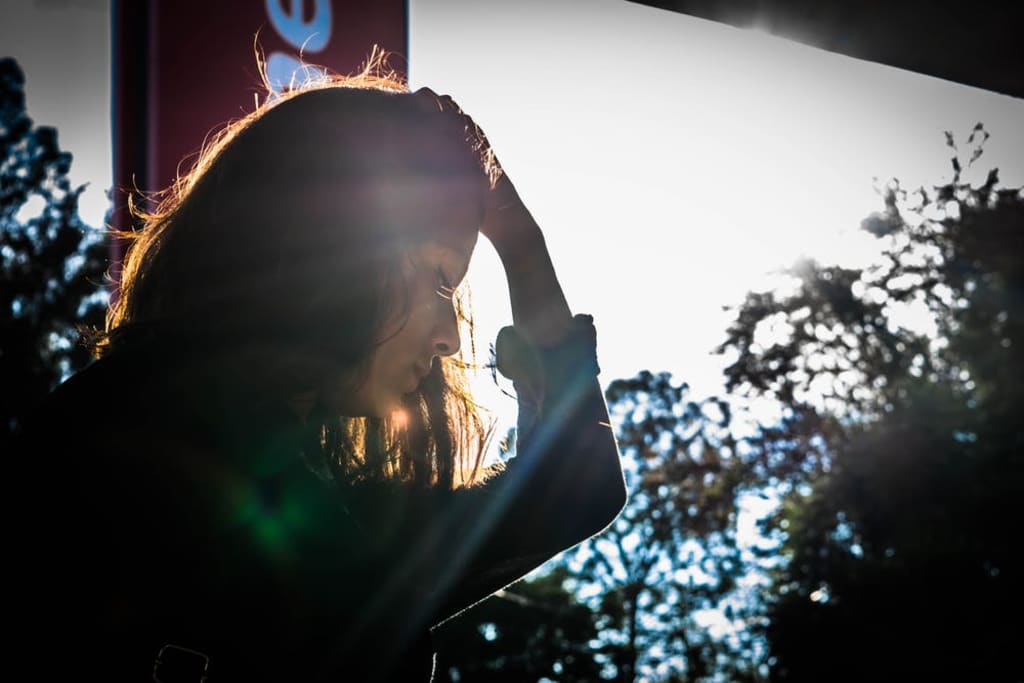 Burning desire to lay in bed all day,
Mundane things need to be done,
Laundry - errands - dinner, it's all hell.
Responsibility seeps through,
Nagging at your core,
Dragging you to one thing to the next,
The demons reside in your mind,
They bring you down,
Trapping you in a horrendous mindset,
You want to run but you can't get away from the ultimate monster - yourself.
Fleeing, that's the answer,
But it's not.
Rotting away doesn't help,
You grow tired with yourself,
With everything,
Life ticks on without you,
Leaving you in the dust,
Feeling abandoned like a bag of garbage on the side of the backroad.
Falling apart...
The alarm clock rings,
You wake up and begin again from the start.
sad poetry