"The American Dream's Eulogy 101"
A sobering poetic reflection of a nation's troubled fall from yesteryear's grace; down to a new uncertainty, it can't seem to erase.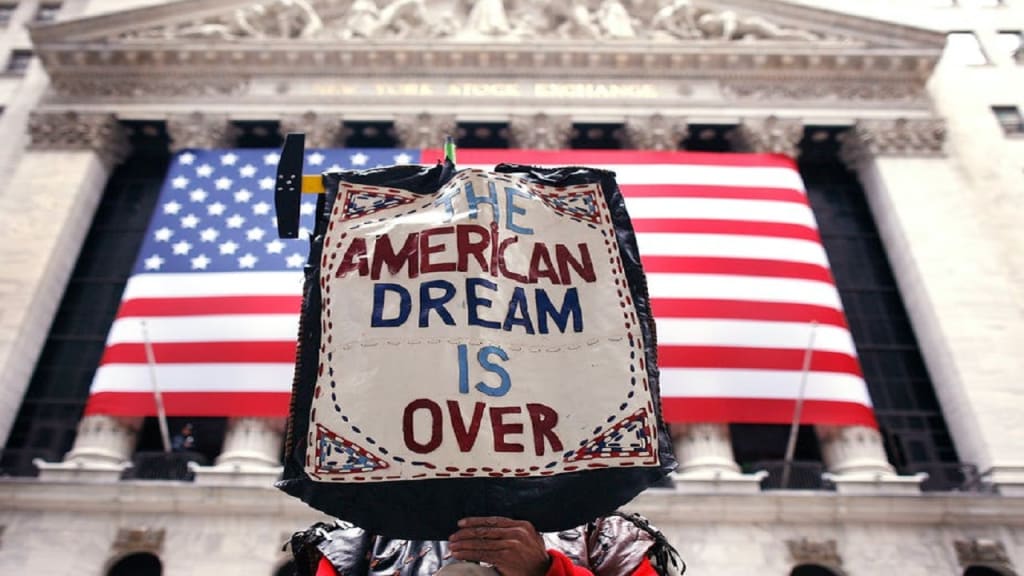 Photo credits: Reuters
Homelessness is booming.
The meaning of family ain't the same.
Homes foreclosed from loans,
'Cause debt is STILL a banker's game.
Buy the land, then build a house;
They tax you twice to shame.
Now you sell to bail you out
From Uncle Sam's chain gang.
Yet and still, you pay the bill
'Cause that's the price of fame.
Keep up with the Joneses. Why?
They moved from Memory Lane.
We're truthful in what's shameful
We lie about who's to blame
Nobody knows life's true cost
Yet wants a household name
Goodbye, American Dream.
Hello to the next new thing.
The end of glory to purgatory;
What will this New Year bring?

Victor Trammell
Victor Trammell is a digital media producer, freelance journalist, and author. Mr. Trammell primarily covers current events at the Your Black World Network for online news. He previously was a writer for the Michael Baisden Show.
See all posts by Victor Trammell →