Test of Time
the right people wont leave your side. but some times they do.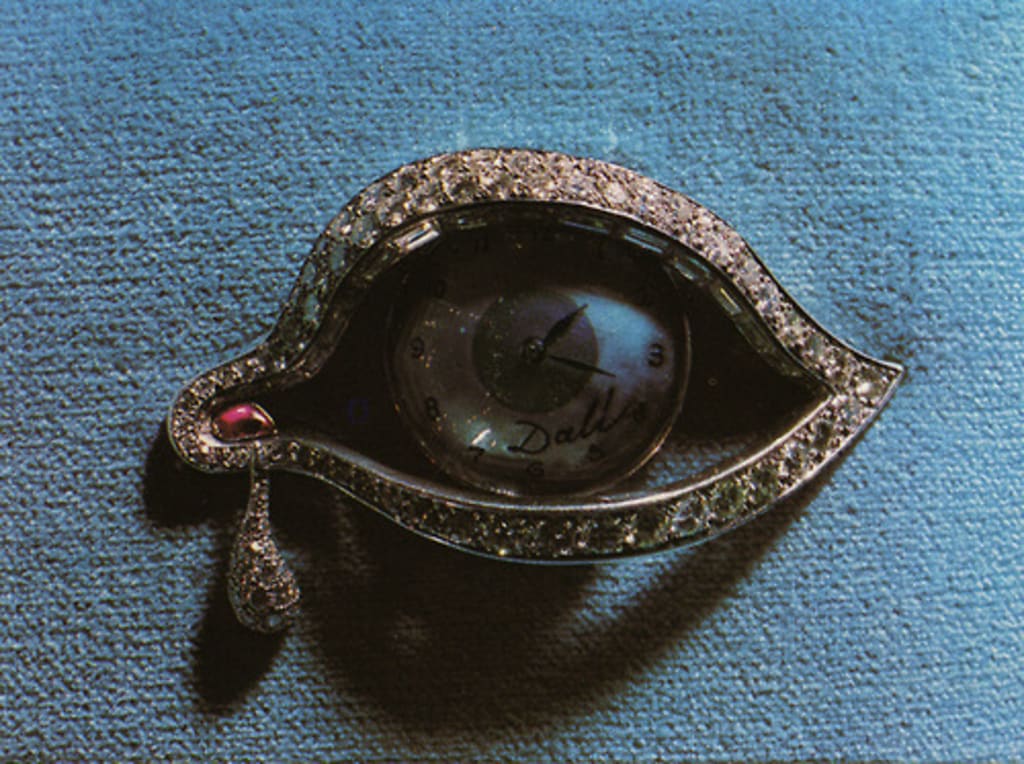 surreal artist Salvador Dali's "The eye of time" containing rubies and diamonds.
"time is on our side"
so, why do we run and hide
trespassing, crossing all those thin lines
working tirelessly
to make sense of a dark mind
all the time in the world
still wouldn't be enough for what the future could hold
but, for days like today
i save my next move for something bold
my moods fracture under the weight of air suffocating and cold
no remedy for memory
the past is unreliable well so am i
so familiar with instability
why would you forget what you were told
if i were able to speak without my voice shaking
and look you dead on without my attention breaking
maybe i wouldve been of better use
but the future is unreliable
and so are you
-g.m.t.