Taking the Time
"stop and smell the flowers"...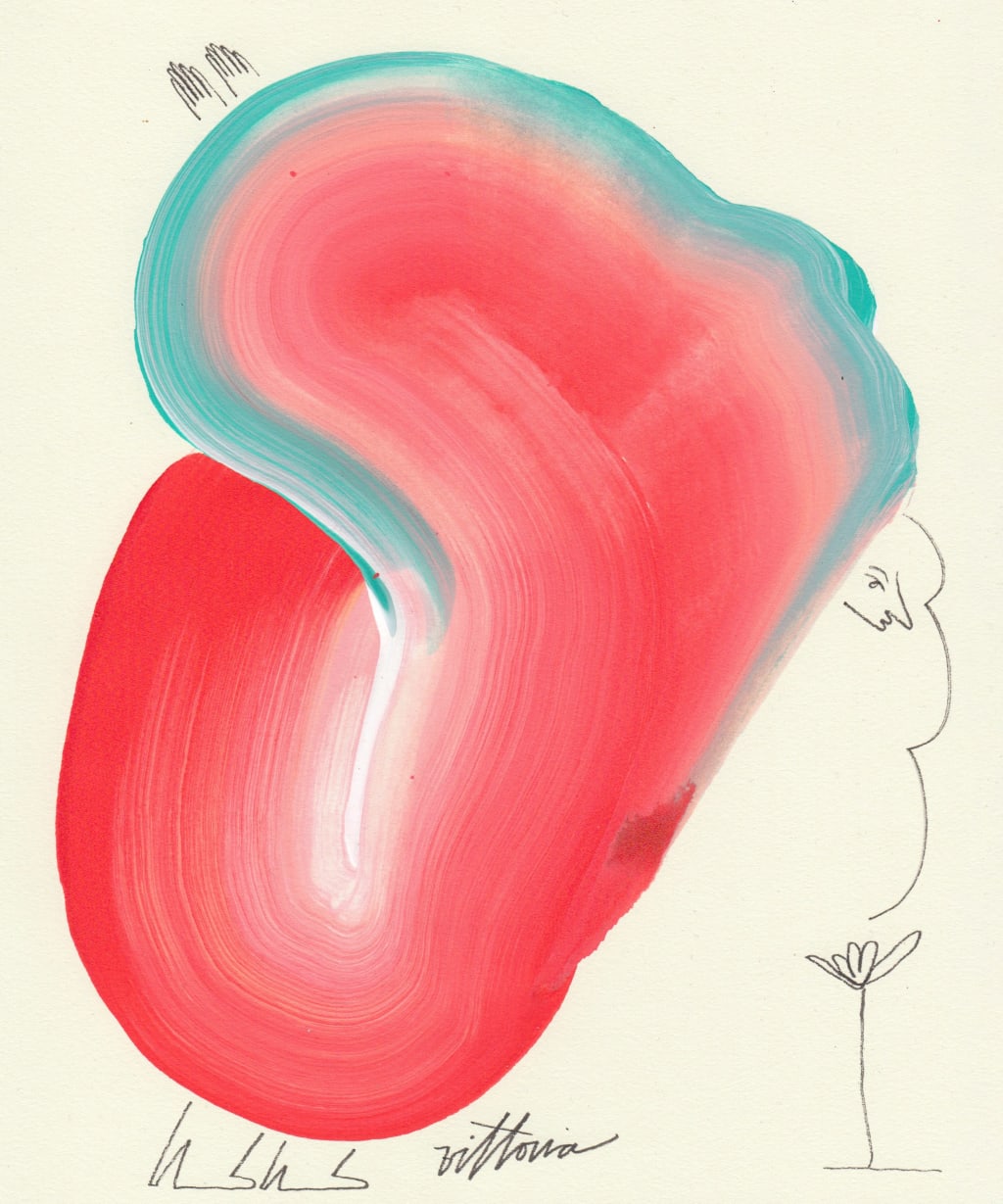 Art by Amber Vittoria
Everyone tells you to remember to stop and smell the flowers.
"Enjoy the little things."
I was sure to take time to stop and smell the flowers.
I was so worried about
stopping
and
smelling.
and then I remembered the enjoying.
The earth under my feet was strong, yet pillowy soft. I was supported and almost greeted by the grass that stood at attention.
Perhaps the grass had wished I would stop and notice it more often.
Perhaps the waving trees and the ladybugs on their morning commute had sometimes stopped to notice me, too.
I wondered what the flowers we are told to stop and smell so often did to enjoy the little things. You know, instead of stopping to smell themselves.
I wondered.
Perhaps a flower was so happy being a flower that it does not have to stop to enjoy.
the flower I had stopped to smell seemed to beam up at me, inviting me, maybe smelling me back.
And instead of
stopping
and
smelling
the flowers, I decided today to just
be a flower.
I enjoyed;
not just the little things, but the big things, too.
I wonder if anyone will stop to smell me.
I hope they like lavender deodorant.