Take me home
Autism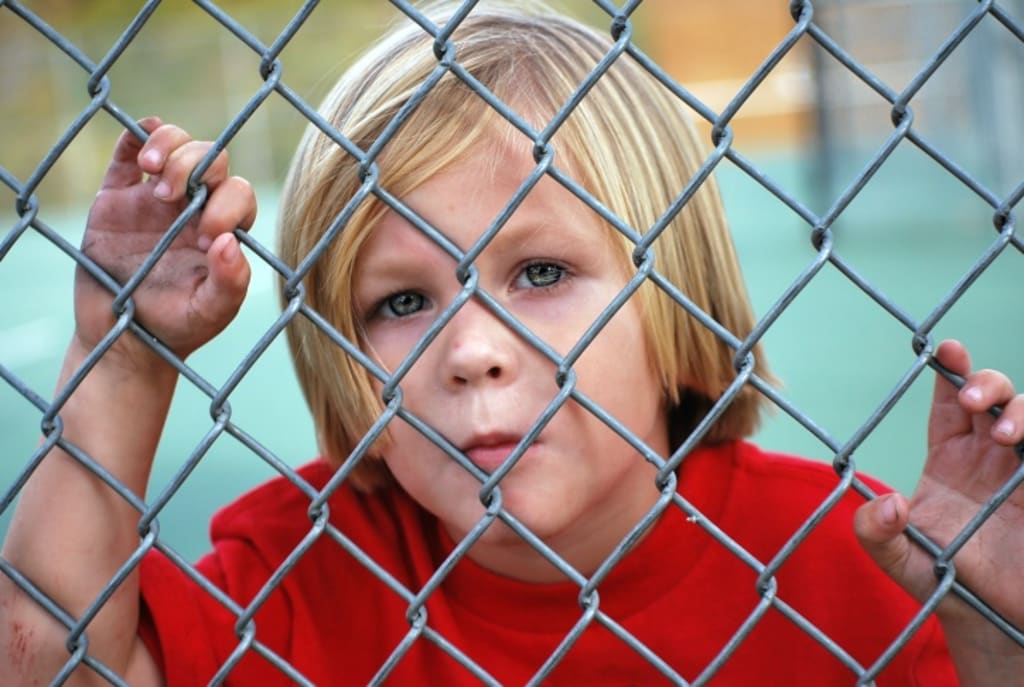 Take me
The holes in the tall fence of
the school yard stare wild
at me – rows of mirrors and eyes
suck in the air above the rolling pathway
to the car park where I stand, staring
back at them for a minute. My boy
awaits my arrival – his grips
on the fence point to his eyes
frothy with fatigue
and excitement at once.
'Home'!' The only word he can say.
His bliss is infectious I give him a
bear hug and feel the puff
of his cheeks. He satiates
this mute pleasure and taps his tummy to
tell me how hungry he is.
He points to his crunched up cheek
to ask for another kiss and glues
his body next to mine,
while we're leaving his school,
to erase the day's loneliness he had
had to endure.