Survivor
(Trigger Warning ⚠️) *Sexual Assault* Song Lyrics in Quotations from the Song "Figures" by Jessie Reyez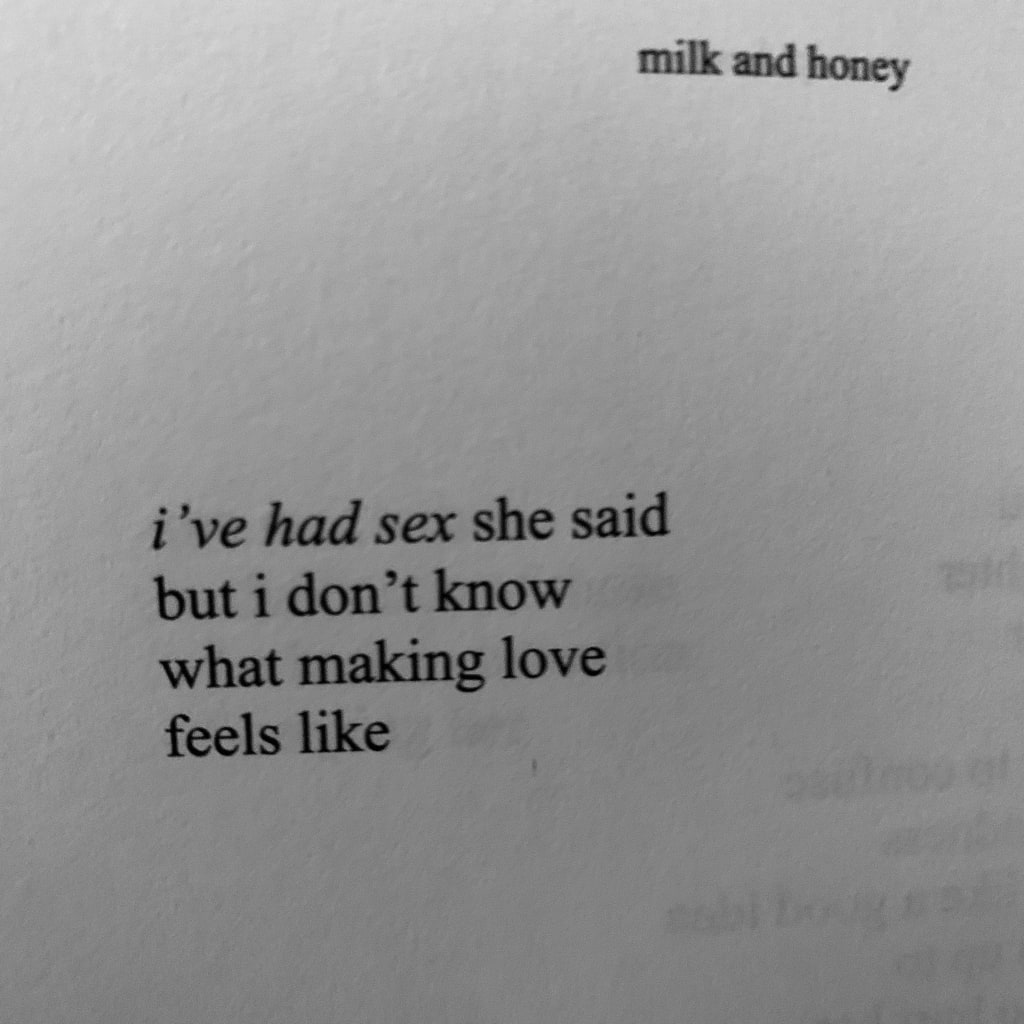 Poem by Rupi Kaur
Today I listened to a song that gripped me harder than the hands that were wrapped around my neck by the man who said he loved me the night before.
"I gave it all and you gave me shit"
Today I listened to a song that made me feel more sad than the moment I refused to look at my own face in the mirror because I knew if I did I'd start crying and would be unable to stop.
"I wish I could hurt you back"
Today I listened to a song that made me cry harder than I did when the man who told me he loved me was raping me in my own god damn bed at 11 in the morning.
"Figures I'm the bad guy 'cause I can't learn to trust"
Today I listened to a song that made me feel more confused than the moments I spent staring at him after he had laughed in my face, rolled over, and fell back asleep naked in my bed
"Tell me boy, how in the fuck would you feel? If you couldn't get me back"
Today I sobbed at the dinner table because I explained why I cried myself to sleep the night before.
I said with tears streaming down my face and with quivering lips that I had leaned back as an attempt to catch my breath, accidentally hitting the wooden headboard of my bed, making a knocking sound so terrifying on the wall behind me as if he had been knocking on my fucking door begging for me to take him back, but NO!
I sprang forward crying harder. He never said "sorry," never tried to "win me back," and blocked my number from his phone before I could muster up the courage to tell my mom what had even happened. Over a week later, I lie in a hospital bed hoping he hadn't given me an STD and I had no one to thank that he didn't because I still question if God was there for me at all.
"Figures"
slam poetry
About the author
My name is Amanda and I am a college graduate with my bachelor's degree in English. I've loved writing for as long as I can remember and am a proud advocate for mental health and abuse survivors.
Reader insights
Be the first to share your insights about this piece.
Add your insights