Surburbia
A poem about where I reside in Canada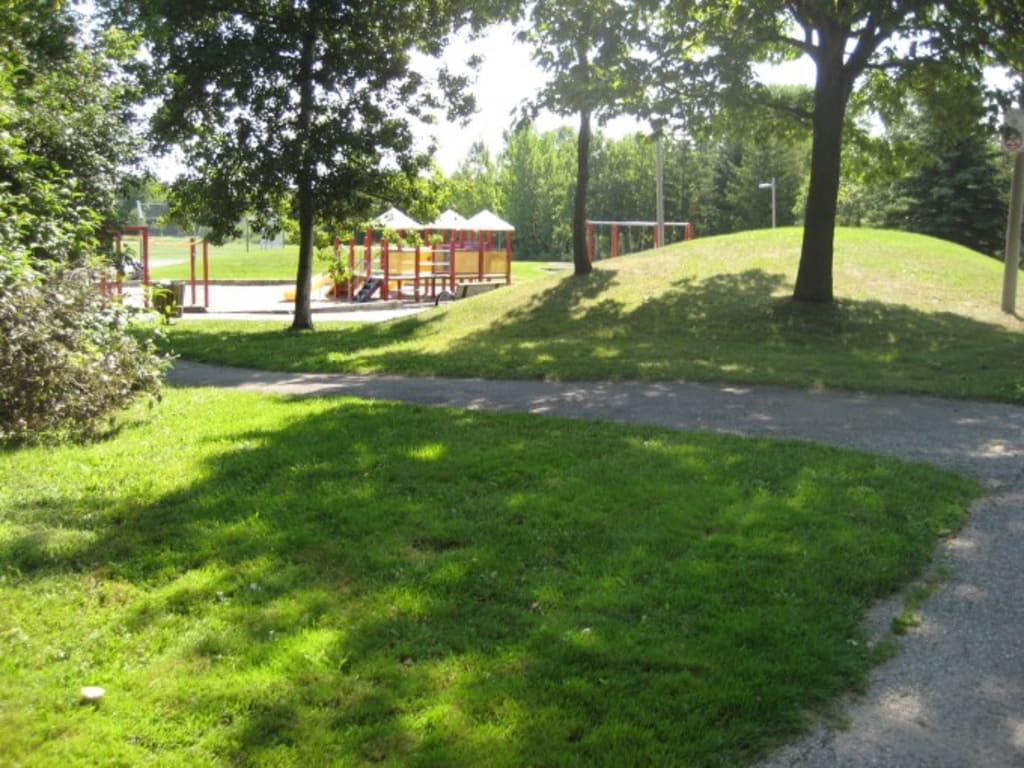 Beige brick townhouses
silent spaces of greenery
kids playing ball hockey
in the city of Richmond Hill.
Golden synagogues
white marble mosques
wooden pagoda temples
and grey silver churches
a sacred ground for all folks.
Russian supermarkets,
Asian eateries,
music stores,
painters shoppes
and mahogany stone libraries
an outdoor mall of many places.
The scent of sweet lilies
the spicy lemongrass haze
enters my nostrils as I
stroll around the picturesque park.
The chant of the drums
the song of the forenoon wind
plays in the family hood.
Neon playgrounds
slides, swings, hammocks
and candy apple evergreens
a nearby public lounge.