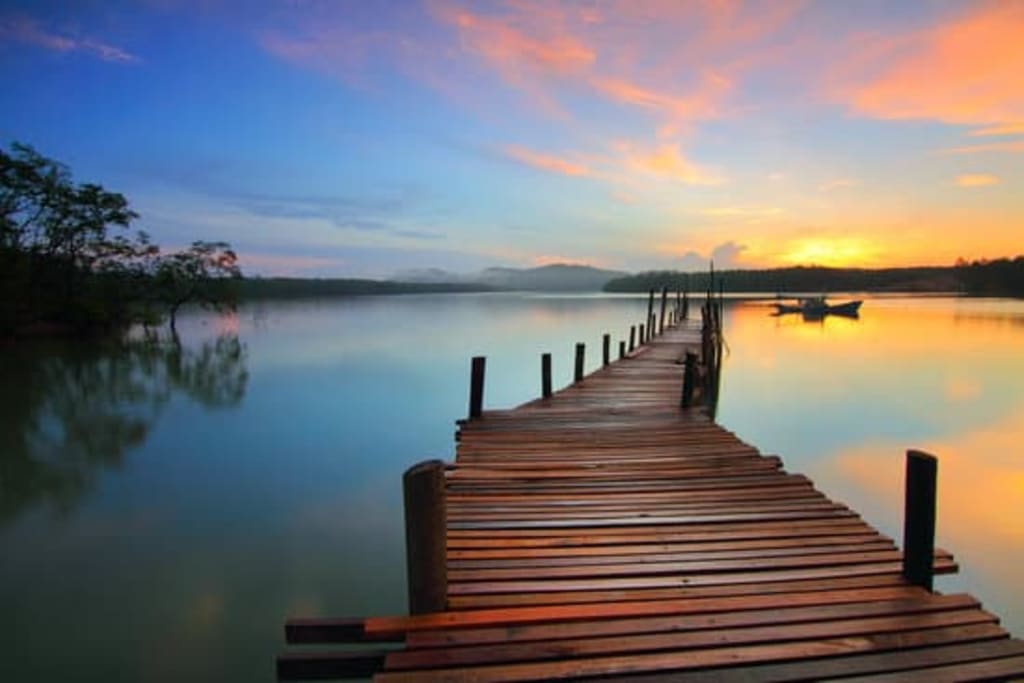 The day draws to a close,
As the sun begins to doze.
Its fiery orange glow,
Slowly sinking down below.
The sky is painted with hues,
Of pinks, purples, and blues.
The world is bathed in light,
As the sun sets out of sight.
The air is filled with peace,
As the day's chaos starts to cease.
Nature's symphony fills the air,
As the world is stripped bare.
The sunset is a moment of grace,
A time for reflection and embrace.
It reminds us of life's fleetingness,
And the need to cherish its preciousness.
So let us pause and marvel at the sight,
Of the sun bidding the day goodnight.
For in this moment, we find delight,
And in its beauty, we find respite.
Reader insights
Be the first to share your insights about this piece.
Add your insights