Sultry Months
(Illinois summers, late '50s, early '60s)
hot Midwest streets,
feeling buttery tar squish between bare toes
humid, heavy air,
a suffocating blanket while
mosquitoes buzz our ears
as raindrops plop,
we shed clothes for swimsuits
splash in summer showers
synchronized sprints
under charcoal gray thunderheads
stacking higher and higher,
shedding lightening, the
showers now storms,
so we stampede to shelter
stolen mulberries stain our shorts and fingers,
exposing our secret, the forbidden picking
games of bicycle cops-and-robbers,
moonlight tag, and firefly chases
Brownie Scout muddy creek hikes and
$two-bit community pool plunges
biking or driving for quarry swimming
summer reading clubs -
Bookmobile neighborhood stops
softball, badminton, tennis, roller skating
juicy watermelon, touched with sprinkles of salt
- a real slurpy breakfast -
afternoons might bring ice cream
IF the man pedals his freezer cart by

we love Green Rivers at the local
soda fountain counter
A&W root beer floats delivered by carhop,
square White Castle burgers
and new to us, Chinese take-out
The Golden Arches sign displays
"25,000 Hamburgers Sold!"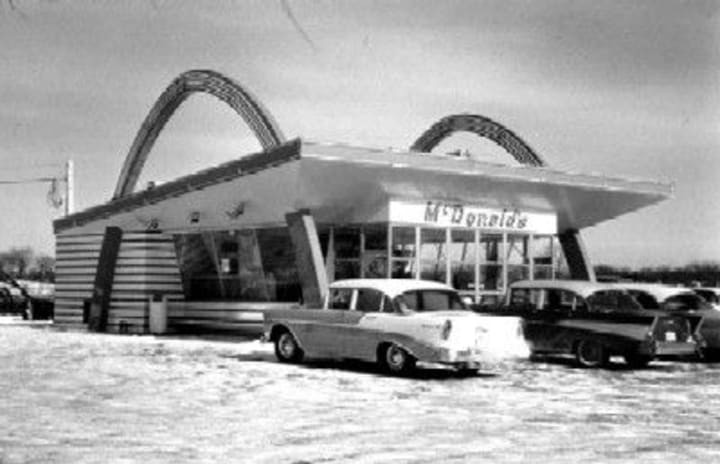 fifty cents for movie double-features
drive-in movies and summer street dances
we loved our Motown, British Beat Groups
and Friday night Battle of the Bands
About the Creator
🐘Wildlife
🌳 Environment
🍫 Dark Chocolate
Sci-fi, horror, fiction & fact, poetry - share the colors of life with me. Carefully edited pieces, fussing before posting!
Instagram @andicorwin
Threads @andicorwin
X - no holds barred! @andiralph
Reader insights
Be the first to share your insights about this piece.
Add your insights