Straw Man
Oz application of I Ching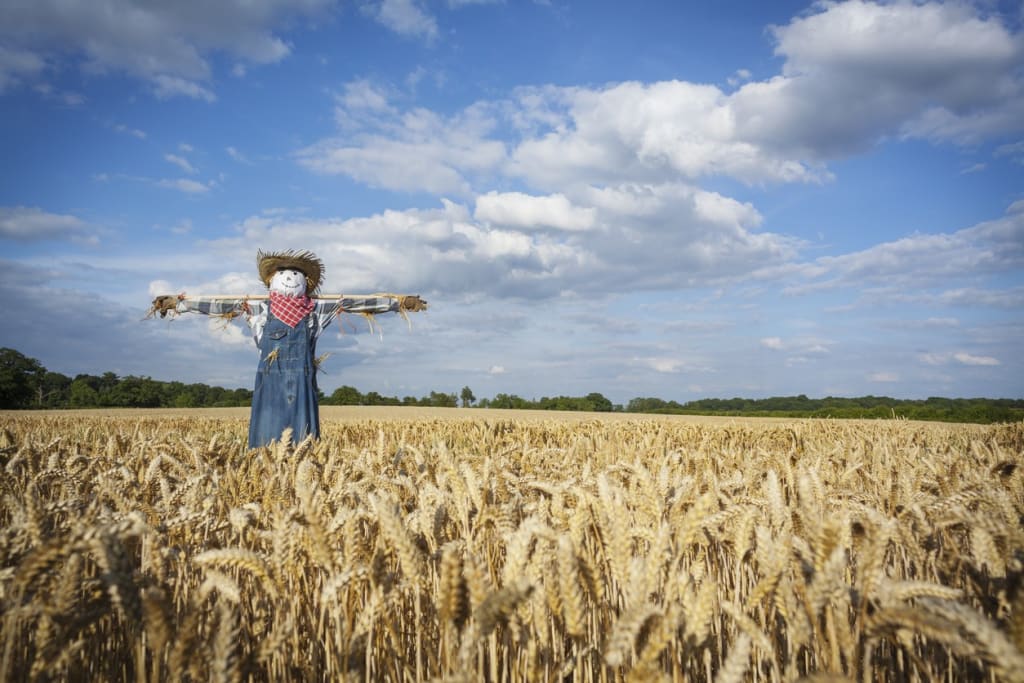 credit: conceptualmotion (via istockphoto standard license)
Straw Man
(Oz application of I Ching)
Judgment: must learn to think for himself.
By threat of fire, witches convince him he is a brainless pile of kindling.
No blame.
1.
Leader dressed in rags of a lackey.
Image of Straw Man.
2.
Ineffectual guardian of cornfields.
Buffoonery hides frustration.
3.
Waltzes away from fire.
No blame.
4.
Straw Man has nerves of iron.
But brave words blow away in wind.
5.
Straw Man bends like paper.
Harsh commands shred him.
6.
Subdues witch by stealing her broom.
Initiative for leadership proven by deeds.
7.
Straw Man appointed new mayor of Oz.
Generous administration.
Reader insights
Be the first to share your insights about this piece.
Add your insights