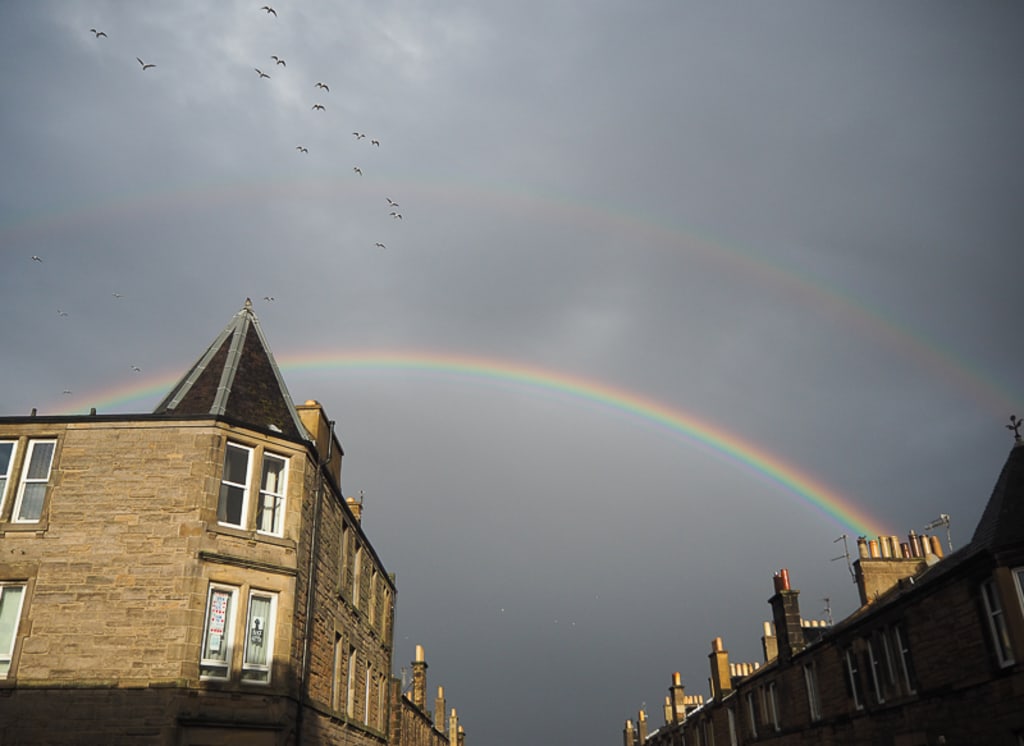 Home
Pieces of me, flying, blown away, soaring…
Aching masks and artifices.
Particles. Dust. Sparks. Shattered to the wind, to the waves, to irony.
I am nowhere to be found. My shadow lingers ///
Jolt me out. Wake me up. Explode. Explore.
Forward. Onward. Backwards. Skyward. Wayward!
I'm a soul without a home.
A feather without a bird.
A leaf without a tree.
Dropped in a land I don't understand.
I left. I ran away. I searched the world.
For a home, for meaning, for belonging.
And I found lagrimas and stitches in
thousands of countries, cities, beds… coastlines…. Islands. Inlands. Forest. Clearings.
And I found embraces, soft kisses, light touches and smiles.
Goodbyes, rages, tears, shoves and despair.
Road bumps and road signs. A yearning.
Here, there, stay, leave, over there, maybe there, there. More, further, never.
A reckoning. A recognition. A resonance.
Hope, if only for an instant. A promise.
Was it you I was searching for all along?
Was this meant to be?
Push me out. Freak me out. Call me away. Away, away, away ///
The sweet whisper and awe of futures, maybes, possibilities…
A home away from home. And yet, I only see the away. In bright / bold / light.
I'm a soul with no anchor.
Bilingual, multicultural, nomad, escapee. Not by design; by choice. Nature versus culture.
I built myself homeless, rootless, anchorless. Reckless!
Is it too late to undo… to build a home, to let the less disappear, slip away, elude me?
Eternal chameleon, shapeshifter, who am I under changing colours?
I fit in perfectly. I merge with your culture. I understand, breathe your language.
I mimic sounds, resonances, attitudes.
I belong in a flurry of flashes. My mirror shatters.
I am everyone. And yet, I am no one.
I'm a soul without roots.
And there is no ground to anchor them in.
Follow the astrocartography lines.
I'm meant to be here. And here. And there. And there too.
A feather flies in the solace of Patagonia.
A chime kindles tickles and warmth in a Japanese forest.
A dot on a map, an energy on the other side of the world, imagined stories, the possibility of you.
Pull me in, pull me out, pull me through ///
My home is away. My future is home. My now is home too.
Time stops, flickers, expands.
It all is now. Past, present, future. All at once, in a magical mess and chaos.
I am time. I am love. I am home.
I belong nowhere. I belong everywhere.
Meaning is nothing. Meaning is everything.
I have no anchor, no roots, no home. And everywhere is my home.
Home is within.
I'm a soul with no limits.
Stardust. Bird. Tree. Sparkle. Light.
Universe is home. I choose what home is.
And today, now, my home is this:
A few words and worlds sprinkled on a page. Piano rhythms in my ear. Flowers on my coffee table. Warm gulps of tea. A cloudy and rainy Scotland. Shivers and messages from intuition. My sweaty body in a yoga tree pose. The chatter of my friends. And possibilities of you. Of me…
And tomorrow? Tomorrow is today.
My home is here. Right here. Right now.
My home is me.
My home is you.
My home is us. My home is infinity. My home is the universe. Beyond. Between. Within.
And in the stars, I see reflections. Black holes and quantum leaps.
I'm a soul without limits.
Pieces of me. The whole of me. The whole of us.
Home is whole.
About the Creator
French and English writer and screenwriter, I let words flow through me, stories unravel and creative intuition lead me.
Sci-Fi, supernatural, political, spiritual, magical realism, travel, poetry, channeled writing, stream of consciousness.
Reader insights
Be the first to share your insights about this piece.
Add your insights