Sonnet to myself
I am proud to be the same or different in many ways, you should look at yourself and feel that way too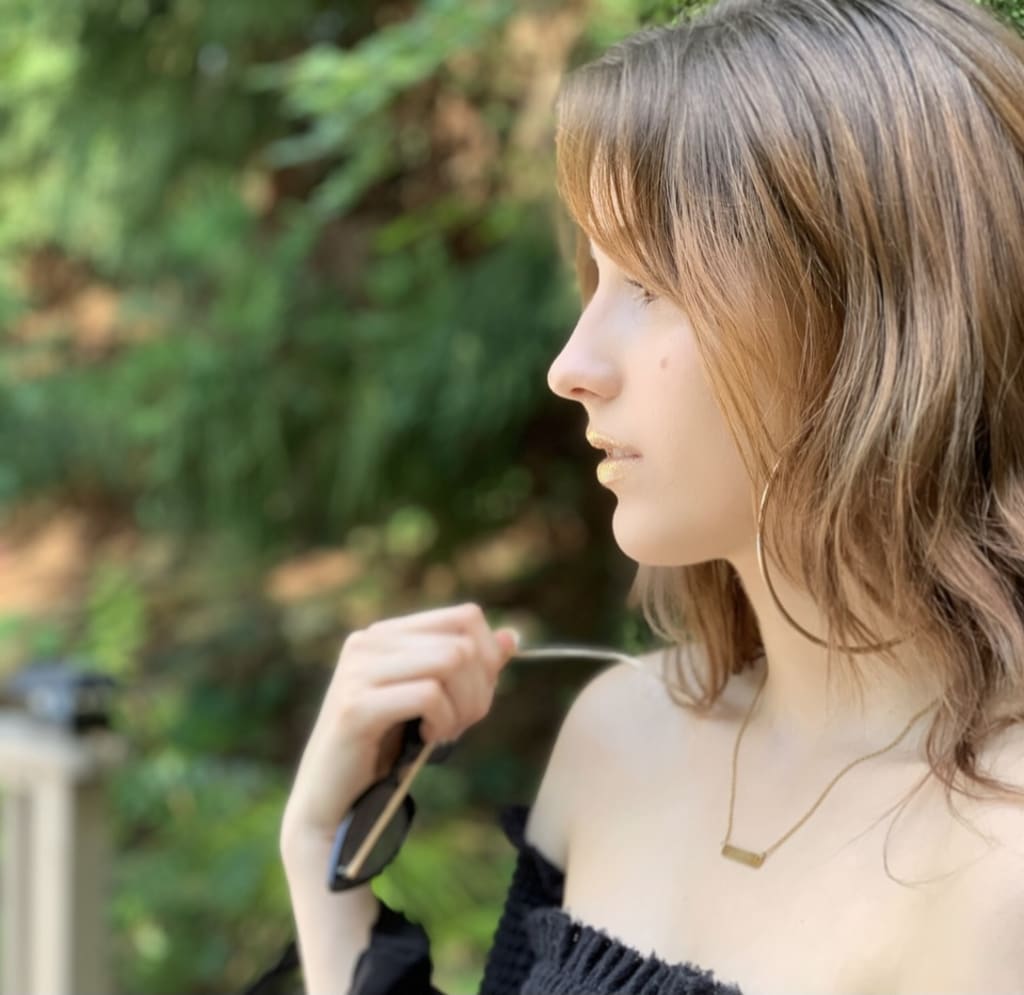 Me
How do I love thee? Here are a few ways
When I was young, life felt warm and snug in the skin I was given; I was proud and comfortable no matter what others thought
Although through the years my confidence faded, I knew deep inside there was no need to hide my beating bright heart
And even in the deepest darkest parts of life, deep down still shone so bright, I grabbed the palette of life and made myself the art
It was all so beautiful, was it not? In my youth, so confident, so golden, so bright, it is too sad that light would stray to the monochrome side and there be caught
But that could never stay the same for my whole life; just as the moon waxes and wanes, the light inside me would never fade; it would saturate the pages of the world, blot blot blot
As when spring finally comes with its sweet honey showers, my light will glow and grow new flowers that make the fruits on my favorite fruit tart
I now shine bright like a phoenix in some ways, when I am regal and happy feeling the warm sunshine, but even as night comes along with rough times, there is always a time when life can restart
Perhaps after many new beginnings was when I came to know just how special I am and how to be loved, I promise once you know this too, self-doubt would only be an afterthought
Who I am and who I love is a beautiful thing, and it is up to me
I know I run a risk of being torn apart, but after the long journey, I found peace in my tired heart; for when your color mixes with mine, it is so divine
Now endless nights pass by, sometimes happiness leaves my body colorless and dry, and yes, I do cry, but I remember what I have accomplished, and slowly I see that is the key
As much as it may hurt now, it cannot be grey forever; even then, mist sparkles on the grass; as silly as I may sound, it is true, and it may be
As your body lay next to mine, sunrise after sunset, I feel as beautiful as when those lights in the sky met; even if some people do not like it, how could this electric love be a crime?
Oh, there are so many reasons why I love myself today, and now that I know how precious a clear reflection is, the prism helps you to know together we make the radiant light inside, so open your eyes, and I think you will agree
-Sophia Genovese 5/8/21
Thank you for reading my poem!
I wanted to write this in sonnet form and have fun expressing why I am "me". I honestly find it hard to write poems about myself, so this was a challenge for both of my recent poems. Yet, there is so much to explore in poems about yourself, and they can even help you understand others better. Through my personal experience, it was not easy when I realized I was part of the LGBTQ community. I would often write poems or songs as an outlet for my feelings, and it helped me cultivate a deeper love for poetry. I hope when you read my poem, you can remember that you do not need to justify all your feelings to other people who don't understand you. You are beautiful.
inspirational
I am Sophy. I love to travel and write poems. Sometimes I say wise things and I try to post them here.