Sometimes Honesty is the Best Remedy for Mental Health
Starting with where you are in the moment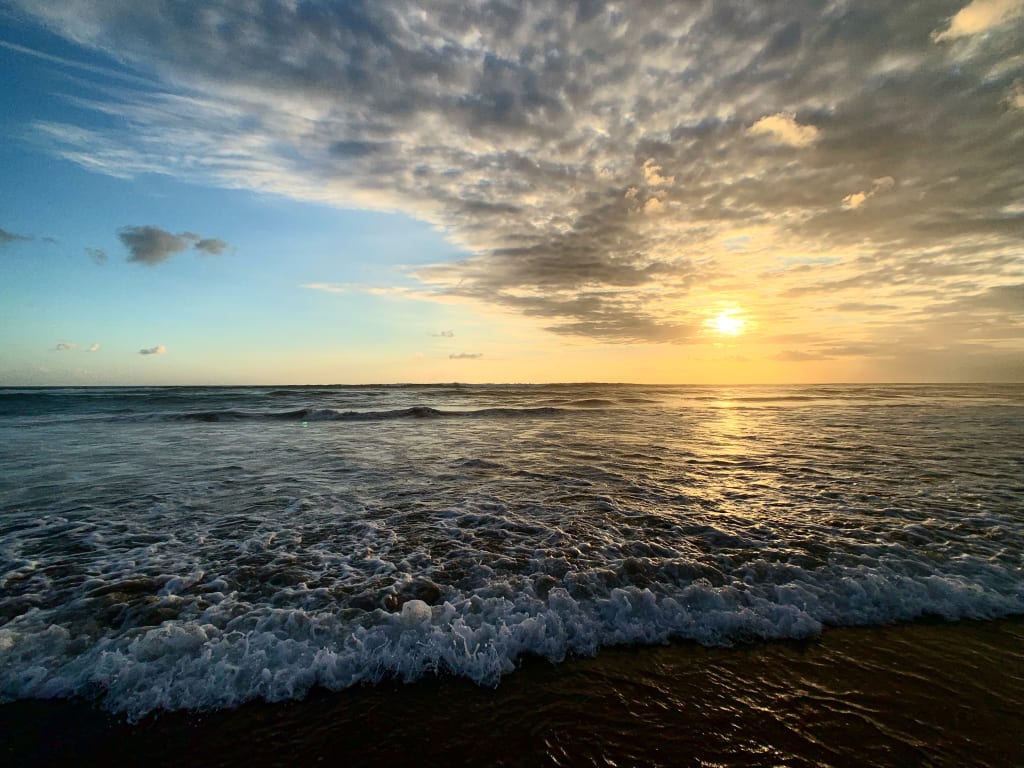 Though some patches be rough, there's soul much beauty (Photo by me)
The following poem is from a project I've been working on for a few years entitled Love Ain't Neutral. I think it's important because I wrote this during arguably the start of the best period of Life, yet still these type of feelings found me. I found that surprising so I wrote throughout that low because I knew eventually, I'd surface and breathe anew.
----
I wanna die

I wanna die

I Wan

Na To

DIE
That voice is crying out a bit louder than in days past. Yet on the surface my Life is blossoming, beneath it All, I wonder if I can last. Another second, another minute, another day, in this long moment of Life.
Took them sips, went toke hit-hit-cough-hit yet numb does nothing for me cause after so long that high ends and back on the ground my face hits.
Stand up, brush off, breathe deep step forward. At times the walk becomes a run but what happens, not when you fall again, my friends, but when you fall after you just fell?
I done fell and stood up. I've done that all my Life. But when the strife ripping apart my Being at the seams roars from the depths of me, it's easy to wonder,
why the fuck am I alive?
If all we do is die in the end, what is the purpose to existence? It's a grind to elevate all together when we looking in seven billion plus different directions.
I wanna die

I wanna die

I wanna die

I wanna die

I Wan

Na To

I Wan

Na To

DIE
A death away from myself It's not my Ego
It's me
It's not my Higher Self It's me
It's all been me
That needs to get organized and put away on a shelf
All Souls Welcome
Why Am I fucking here? (didn't you read the last one)
The voice echoes from time to time (like I said...)
When will I die?
(you get the point now?)
It's echo questions With tears I can't cry
What conflict is this
That I know Life's so great
Yet the struggle so real, is real,
In surreal time, the dull pain that's been festering Is all up in my feelings, it feels
Why am I fucking here?
I feel haunted
That voice won't go away
When I'm blissed out up the mountain Yet On the ground that can't stay
I loathe that I feel so many feelings as I do
At times, I hate my humanity, if you onlt knew
I've felt this way from youth, so at war with myself Release, let go, let Him
Still get in the way
Does this part of myself
Why am I fucking here?
In truth I don't know Why I am here
Any more than anyone else
But sometimes honesty is the only Remedy for mental health
In our ever changing and more challenging world, it's up to each of us to continue to work at being gentle with ourselves and all who share our space. Though the intensity of this particular season was its own, these type of rough waves of thought have crept throughout my Life.
Over the course of Love Ain't Neutral, which is broken into four parts, or seasons, it's my hope the reader sees the highs and lows, for what they are, part of the whole. And no matter the cards dealt, it's important to do the best we can to keep walking, stoke what little spark of hope you have left lit, and seek help, when you need it.
If you or anyone you know is suffering from any mental or emotional health issues, please contact a health care provider.
In cases of emergency, please call 911.
For a information about mental health resources: visit www.nimh.nih.gov