Some Day Lily
A poem for someone I never met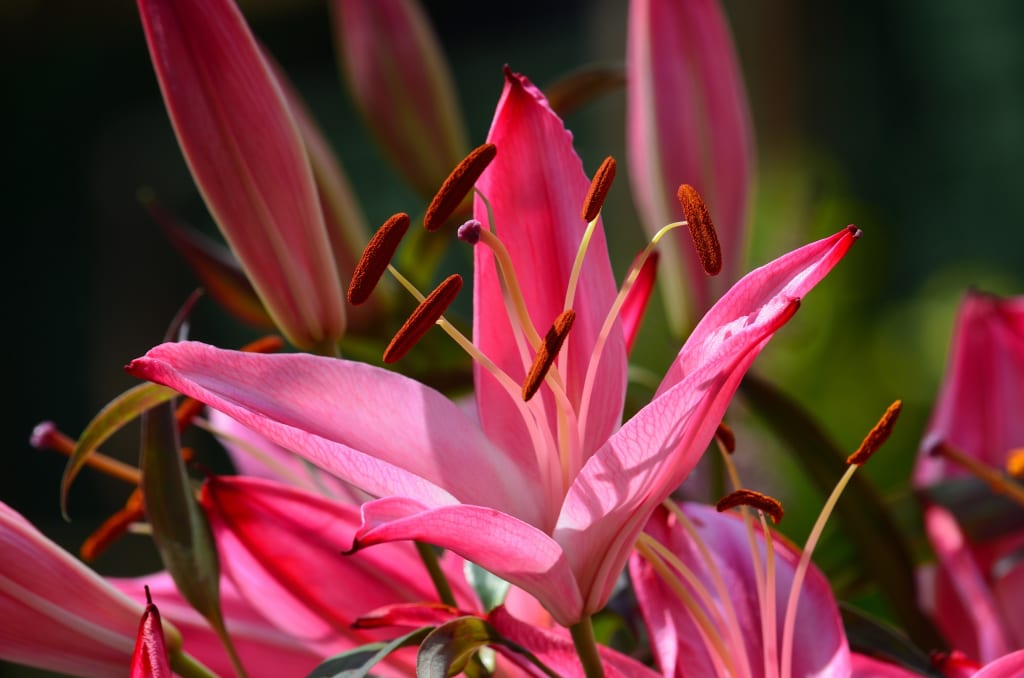 Photo by A Perry on Unsplash
I read a Facebook post from a stranger named Lily. Her strife following a stroke spoke to my heart, as my own daughter, Kari, had a stroke at 33. I wrote this poem for her.
A violent storm dispersed her petals
Stealing the color that defined her beauty
Waving as they scattered
Leaving her no chance to say good-bye
Standing fixed she retained her leaves
Until the change in season stole the sun
The frost burnt the edges and they drifted
She, the victim of yet another theft
Snowfall buried her remains beneath
Frozen, rigid ground, she lay dormant
Yet, alive — grieving her losses
Resting, regenerating, recuperating
Then imperceptible color challenged the soil
She reached up and grabbed the dewdrops,
Surprised the evergreens, the discouragers
Proving passion and desire prompt rebirth
With each day she grew, stretching taller
Reaching further, unaware of her potential
Until the rain mirrored her splendor, reflecting
Beauty that always existed, a perennial
The tempest ravished her body — her life
But her devoted heart anchored her roots
Strength grew from drinking her tears
Breathing crisp air, and believing someday . . .
inspirational
Stories about life that inspire emotions - mostly humor.
Lessons about writing based on my textbook, Strategies for Teaching Writing.
Poetry and essays about the of art of being human.
I write therefore, I am.
Receive stories by Brenda Mahler in

your feed