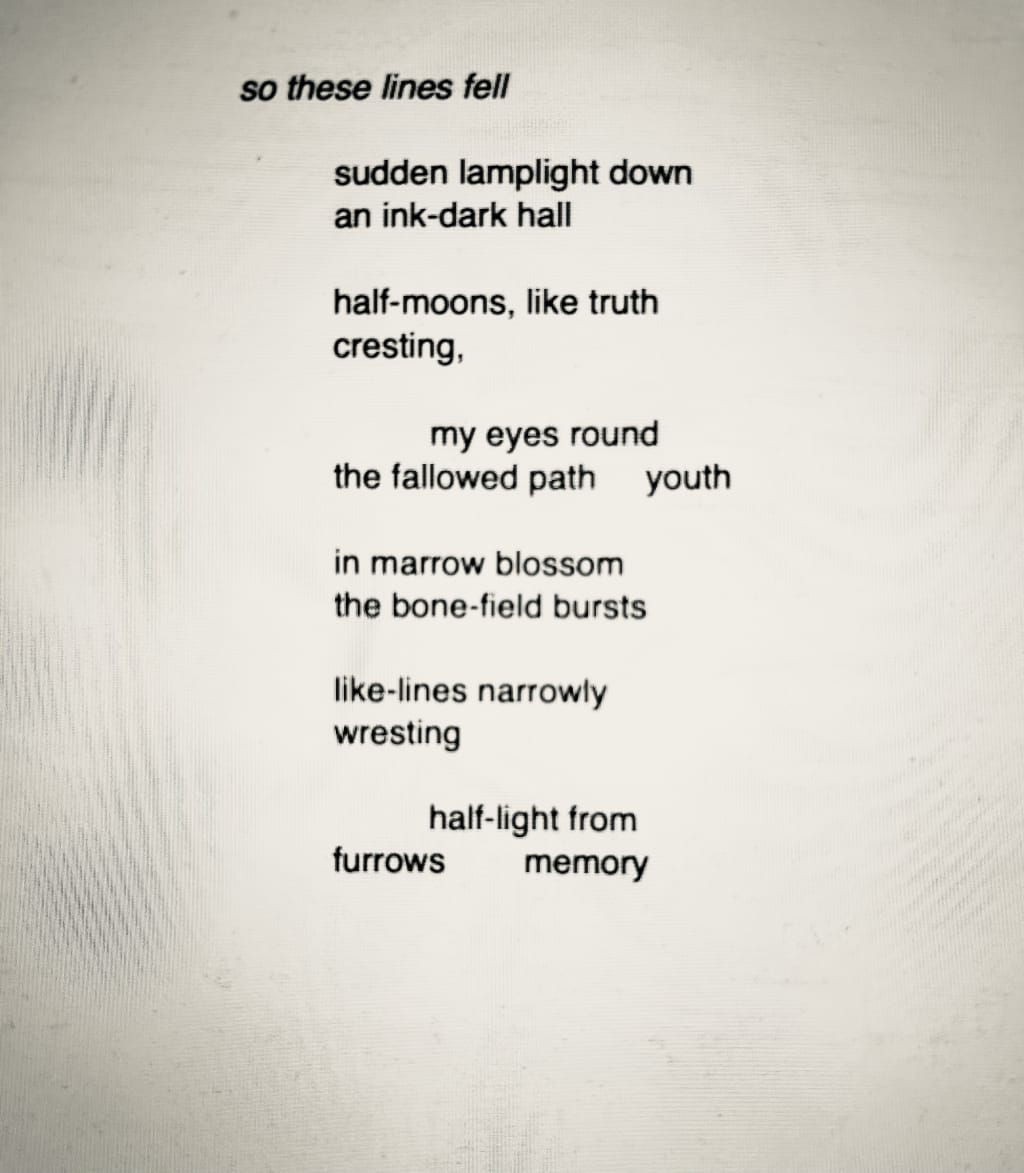 so these lines fell
sudden lamplight down
an ink-dark hall
half-moons, like truth
cresting,
my eyes round
the fallowed path youth
in marrow blossom
the bone-field bursts
like-lines narrowly
wresting
half-light from
furrows memory
-ca
______________
(The title comes from a line by poet Tomaz Salamun. As soon as I read that line, the process of becoming in writing swirled in my mind. Not just the growth process for us as writers, but the process of the poems themselves. From that initial spark, that a-ha moment, the memories, through to the stepping back to breathe a bit. At times the images grow with such fury that they almost write themselves. Though, just as often, we work endlessly to free the form from the rock, digging for bones. )
About the Creator
Sound Engineer, Poet, sometimes-composer.
"Tell all the truth but tell it slant" - Emily Dickinson.
Reader insights
Be the first to share your insights about this piece.
Add your insights