Sitting on the river bank
river bank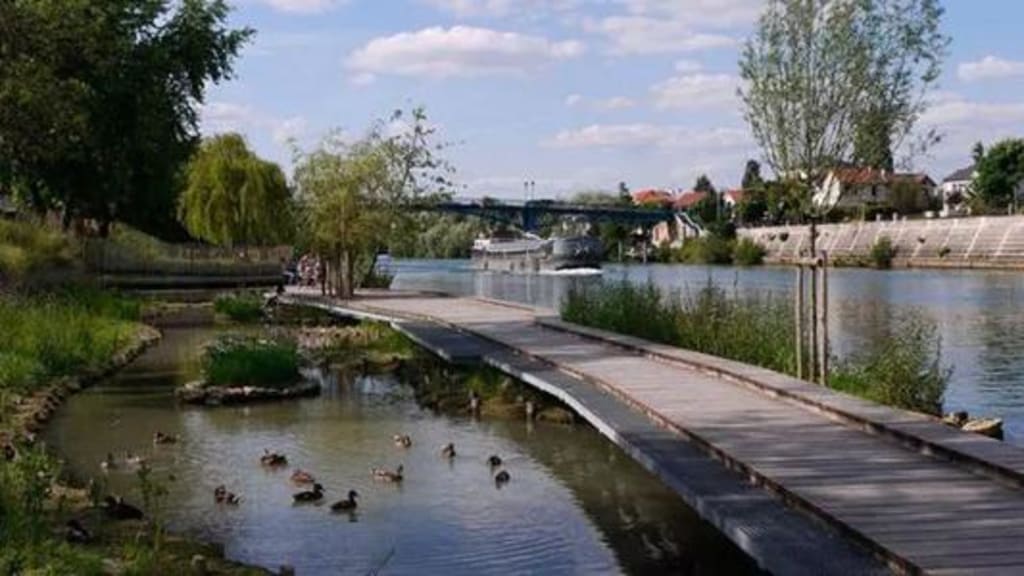 At dusk, sit alone on the river bank.
There is no beach on the river bank.
Weeds, wildflowers, dots, and down the river.
The quay wall was rusty and the years passed silently.
The water flows as before. What's gone? What's left
In the whirlpool, there are many stories about mood, and the white waves are flying.
The bridge is like an old singer, lying on the river surface like a bow, with green moss all over the years.
He remained silent.
No one has heard him sing, he is still a singer.
Pedestrians come and go.
Days are in a hurry, sitting alone on the river bank, how long is it to know?
The late bird flies across the sky, and there are old cellars floating in the air.
Someone is sitting alone on the other side. The reflection is vague, like the old bridge.
My eyes are swimming, ferrying on the river, and the reflection lying quietly under the water.
I became the old bridge.
The bell of Yuansi faintly passed through the woods.
The setting sun was in the distant sky, and the blood was red.
Reader insights
Be the first to share your insights about this piece.
Add your insights