She Said Yes
A True Story Of Love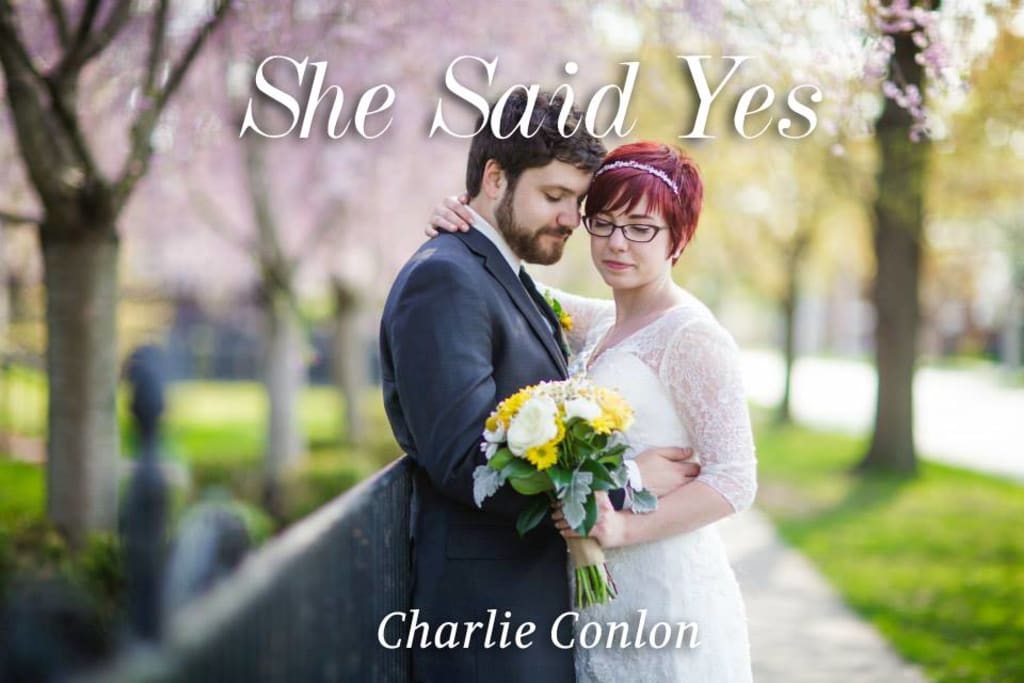 When I was a kid, a friend of a friend introduced me to a girl.
One look at her threw my heart for a whirl.
She was so much fun I couldn't get enough.
Hanging out everyday, going to the park and just doing stuff.
After time around Lizzy I had no doubt.
It was time to ask this girl out.
At first we were a couple made for each other.
But as it turns out I was too much of a smother.
After time of healing I moved on.
But we were still friends, Liz was never gone.
Hanging out everyday in-between dates.
We always got together to be true mates.
She was there, through the good and the bad.
Then we both realized the connection we had.
We were together again and sparks flew!
United strong thick and through.
Everyday was awesome, we were intertwined.
Waking up in the morning I had her running through my mind.
With games, forts, and arts and crafts.
Life was easy, everything was laughs.
She was the best girl and a true friend.
With all our friends together, it seemed like it would never end.
However, all things must come to a halt.
High School was over, and it's time to be an adult.
It seemed that all was lost and time froze.
But from the darkness we two heroes arose.
Our bags were packed and we were college bound.
To learn, grow, and meet people fun to be around.
With a new place and our little family growing.
College was awesome with no signs of slowing.
Everyday our relationship grew strong and sturdy.
Appreciating our time while just being nerdy.
Working all day with romantic dinners at night.
We are truly happy, even during a Nerf Gun fight.
Though, life can be tough and sometimes difficult to swallow.
We have each other, with great families to follow.
My partner in crime, my player 2.
Stuck at the hips attached by glue.
You're Peach, I'm Mario, Zelda to my Link.
You are beautiful and make my heart sink.
So let's fight through this level, and finish off with tea.
I guess what I'm trying to say is. Will you Marry me?
love poems
About the author
Horror writer and creator of the
Knowing My Nightmares Podcast
https://www.kmnpodcast.com/
Reader insights
Be the first to share your insights about this piece.
Add your insights