She Paused
A sequence of poems.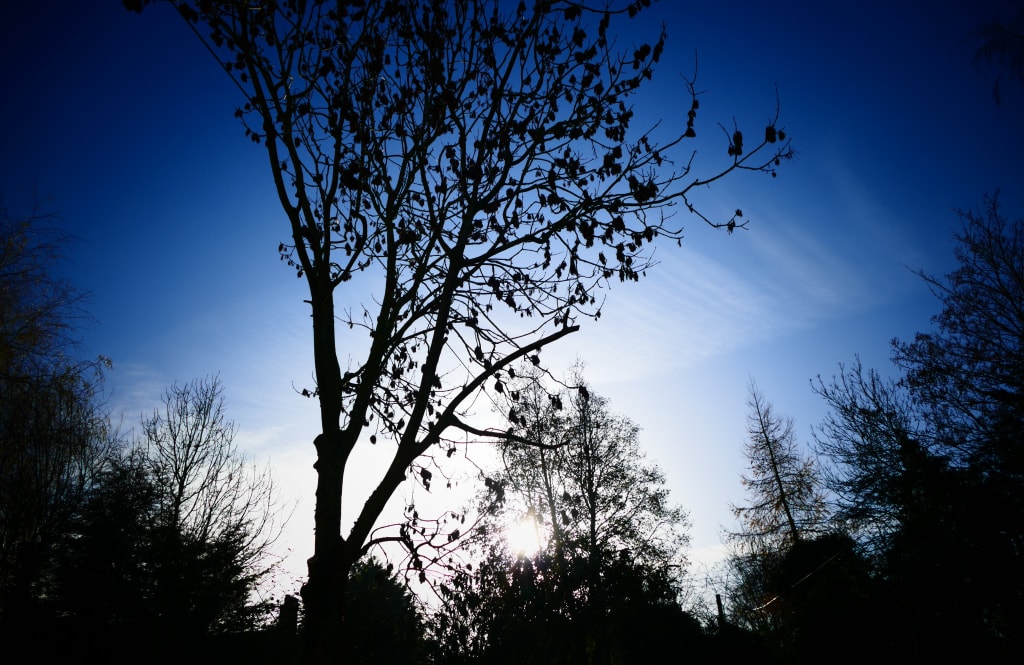 Photo by Alicia Brunskill
Solitude
The silence,
the ticking of the clock,
the soft winter sunlight on her skin glaring through the trees, threatening sunset by late morning;
the humming boiler,
the scratching of her pen,
the absence of another, of any other:
this is her peace.
Turmoil
She looks for space inside her head,
room for the thoughts that cannot find their way while other voices close in.
She longs for rooms to wander where others are distant laughter,
while she is imagination,
roaming rooms whose only sounds are
creaking pipes and
wind beating on glass.
Revisited
It ticks again, that clock.
And it hums again, that boiler.
The silent sounds
of her late-night youth,
of sick days,
of stolen hours when she enjoyed the emptiness of those brick walls.
The only hours she found peace.
Moving from room to room on tiptoe,
as if one noise from her could shatter the illusion.
Until…
Dread: that terrible noise of a key turning in the lock.
Soon, it would begin.
Even if those footsteps through the door,
did not belong to him.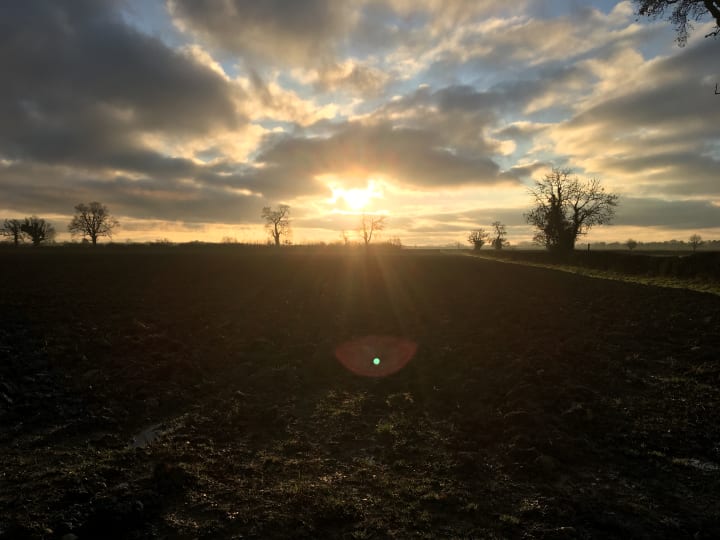 Moment
One moment when all those things that make her feel calm align.
And it is a moment, the same moment, repeating, catching her at intervals.
That same soft light, the kind that barely touches your skin.
That quality of stillness; when the solid walls envelop her and the constant
drip; drip; tick; tick;
give the illusion of being trapped forever in one single second.
And she finds beauty in knowing that the world outside her moment is scurrying.
So many busy ants.
Yet, this ant sits outside of time.
She feels the song of the birds in her chest as they call in the end of the morning,
an end that does not touch her as her mind floats with particles of dust,
caught in rays of downy winter sunlight.
Nothing matters but this moment.
Until time, of its own accord, catches up.
It regains its stranglehold and she sighs, resigned.
sad poetry
About the author
Alicia writes about a variety of topics including mental illness, languages, education and cats. She also loves writing poetry and fiction. Alicia lives in Rutland, England with her partner, cat and dog.
Find her on Twitter: @aliciabrunskill
Reader insights
Be the first to share your insights about this piece.
Add your insights