She Is Goddess
Magnetic Goddess Poetry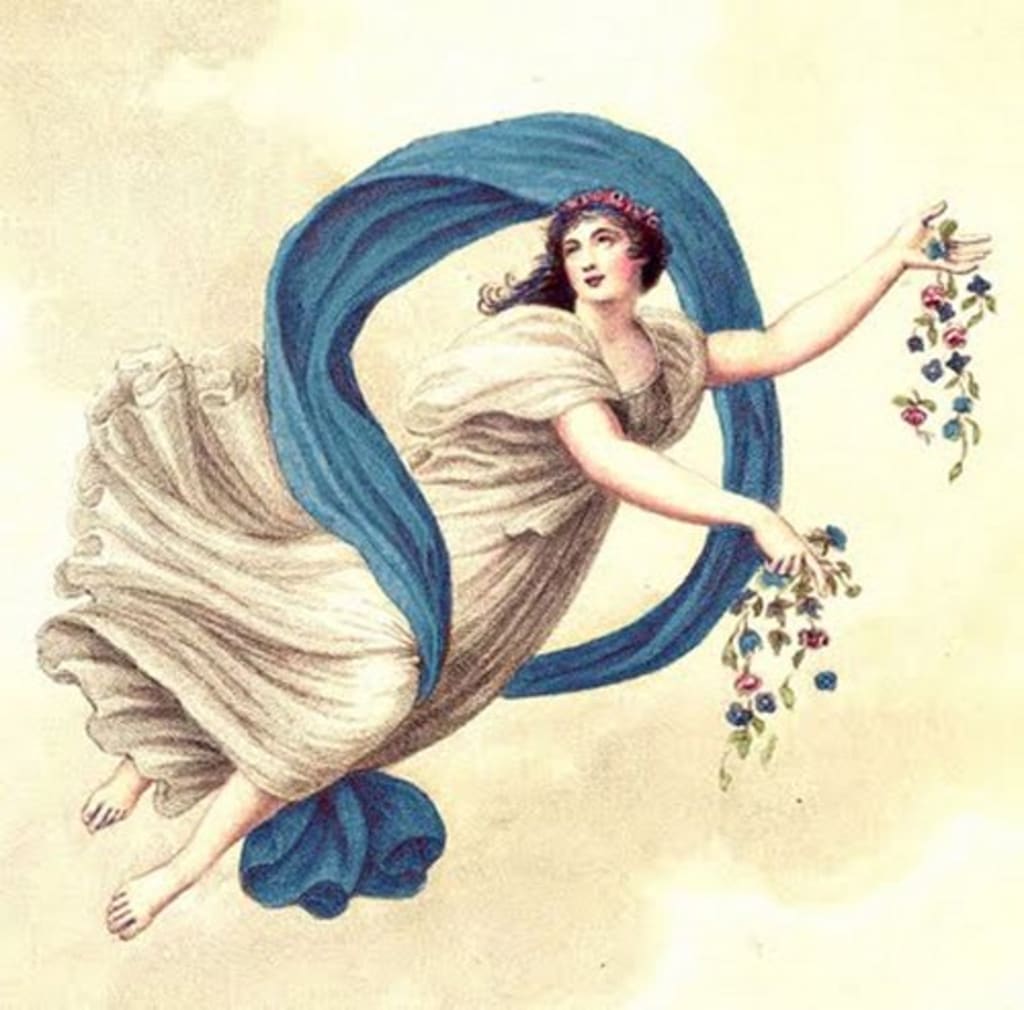 Goddess
the eternal poet
listen to her song
understand a deep
whisper and shimmer
of her
beauty
truth
wisdom
and light
is a secret infinite power
she is goddess
I like the ability to fit words together to flow and rhythm of poetry from a container of magnetic words.
EVERY woman is a goddess.
It took me over 40 years to figure that out.
However, I finally understood that it IS truth.
EVERY woman is:
Desirable
the spirited
goddess
of love and femininity
that resides on the inside
of you
is wonderful
and beautiful
and desirable
you must know it
before anyone else
can see it
and you must
feed the fire
inside
for YOU
are worth having!
05-22-2012
I wrote this post May 10, 2010 called The Goddess in Me:
I am beginning to see an inner truth that all women should know about themselves and yet do NOT.
I am beginning to see and understand the goddess inside me.
It doesn't matter about the package I come in.
It doesn't matter if I'm flawed.
It doesn't matter if I have a leftover baby belly or stretchmarks on almost every part of my body.
It doesn't matter if my arms are bigger than my father's, which I must say I HATE!
It doesn't matter if I am never going to be a "little" girl.
It doesn't matter if I have boy wrists.
It doesn't matter if I am bigger than you.
It doesn't matter if I am never perfect.
They say the eyes are the window to the soul.
I say it is my soul to which you must look.
You must see that I am inside the essence of goddess.
I AM venus, aphrodite, isis and more.
I am love.
From the opening of my eyes and heart each day.
I wish you well.
I wish you joy.
I wish you love.
I take your sorrow into my heart.
I give you back a sweet smile, a soft touch, a warm hug and understanding..
I hope for you an easy path with only enough hardship to know and appreciate your life.
What matters to a woman are the people she loves.
What matters to a woman is how she can make her loved ones lives better, easier, fulfilled.
What matters to a woman is how she can help and nurture and support.
What matters is her heart, her compassion, her soul.
When she opens her heart to you, to become your friend, your lover, your companion, she offers all that is good inside her, all that is sometimes kept secret even from herself.
She offers you the GODDESS that she is deep inside.
PLEASE see, hear, feel, understand all she is and set her on the pedestal she deserves to shine from.
You will never know better love than that from the deep soul of a goddess.
So support her, uplift her, and encourage her to shine with her own inner light.
I am shining with mine.
I hope you will keep shining with yours and if you haven't started yet…PLEASE do!!
That was a journey I began in 2010 and it is STILL my truth.
I am STILL a goddess. I am also a queen. It is MORE than ok for me to SAY it and KNOW it. I SHINE and SPARKLE even on the days when I don't!
It is an ongoing journey to recognize and embrace the goddess inside yourself and give her voice and freedom.
REMEMBER YOU ARE WORTHY. No matter what kind of package you come in. You are a light and you should shine!
inspirational
About the author
I've gone through many things in my life and I simply want to find a moment now and then to share the struggle, the journey and some of the achievements (though I am VERY slow). I keep on keeping on.
Reader insights
Be the first to share your insights about this piece.
Add your insights