Self Worth
Everything or nothing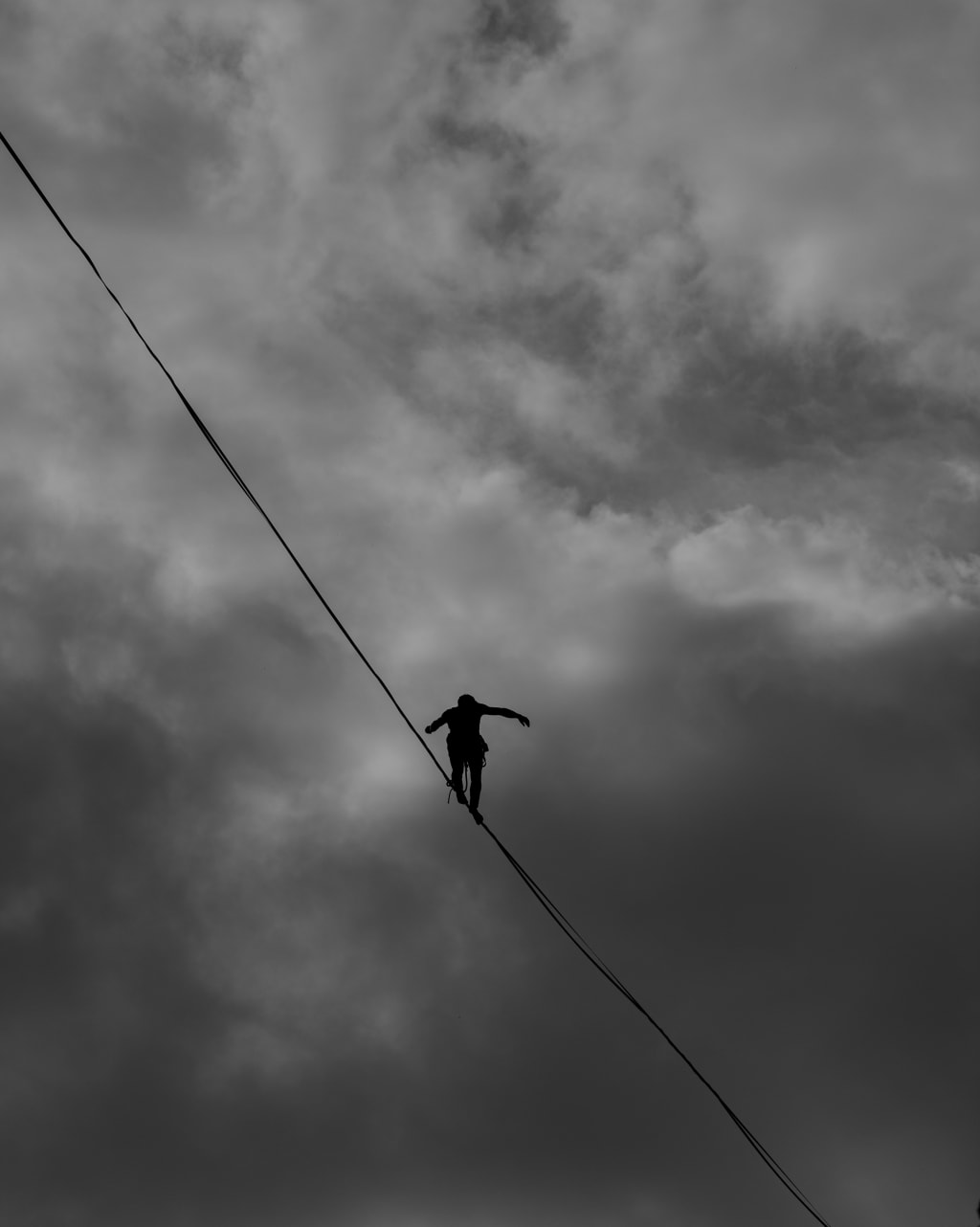 I'll walk the tightrope with my heart in my throat, sweaty palms at my sides. While you sit there and pray I don't fall. Don't misunderstand, I appreciate the thought. However, when I give my all and still your actions never evolve. Leaving me to take the risks. I feel a little funny, my tummy makes me sick. I over think from way up here, and that makes me dizzy. Thankful, When I make it to the other side. Well, that was me and you.
Now it's me and you? That's what you say right? With your Arm wrapped around my shoulders. In the beginning you offered 50/50. I feel this is more 80/20. My heart payed for all and damn near broke. I was about to cry, then I realized I'm not sad. Baby, no I'm angry. In the flash of the cameras we splay a big smile for pretenders. I find in my poems I'm lucky if I write a happy stanza. If you make me so depressed my happy place brings me stress. All over this not being the message I want to be sending.
Then, you become toxic. The longer I'm around you I become nauseous. Such beautiful eyes I can do without. At this rate; brown, sweet honey is killing me softly, so I'll figure it out. At this very moment I don't mean to be rude, but my baby you need to get out.
The message I want every beautiful girl and boy to understand. Don't distort your image for anyone. Disproportion self love for their love. Dilute their excuses with half a cup; Half a cup of "I'll do better next time". It wasn't your fault. Don't let your conscience write at their desk in the back of your mind a sticky note on your frontal lobe saying "I'll do better next time".
That makes you think twice before you touch them, before you ask that question, before you sing aloud your favorite song. For chance you might annoy them. Before you wear that outfit you love; go to bed naked. Thinking, maybe I gained to much. Before you share your hobbies for their lack of interest. All because that love doesn't extend that far, but yours extends that far? If "I love you" doesn't come with "I want you just how you are" and "50 years from now I will still love your soul, because that's what I fell in love with. Your beauty I relish, though it's not what makes me swoon at the thought of you." Then, gorgeous find someone who thinks those thoughts of you. I know It will hurt to leave, except you will hurt yourself far more trying to stick it through.
-Sypha