Seamus
A Performance Poem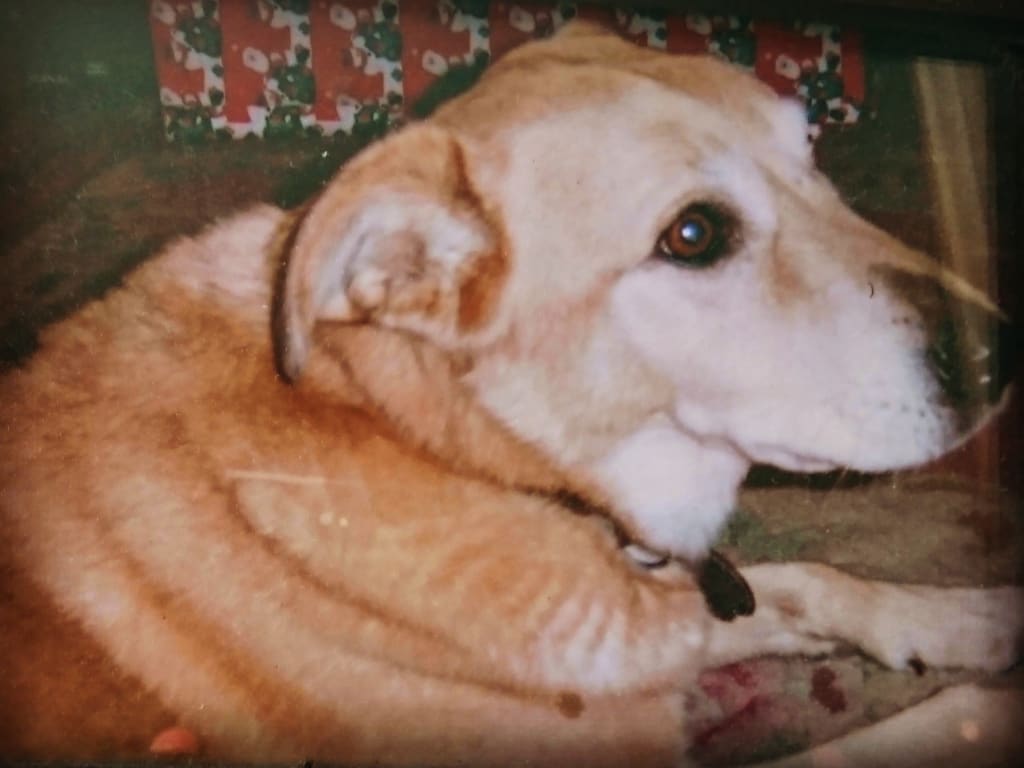 Ah Seamus,
I remember you resting by grandmas fire, you're legs in the air, expecting us to scratch your belly, your favourite thing.
Or when we slept in a small beds, you'd come upstairs and rest your head next to our beds, and all I wanted to do was climb down the ladder to stroke you, rap you in my covers and hold you, but the floor wasn't very comfortable, I often wonder how you slept on that itchy, sand-paper like carpet.
We tried to walk you round the ovalled street, but the graveyard was you're ultimate treat, you're walking routine, a grim place for most, but a running resort for you, keeping the dead entertained 'The Good boy' Who runs around their graves,
I felt bad when we were told the oval was the only place in which we could walk you, though I was 9, I loved walking you, even though you never wanted to go where we wanted to go.
The family meals, the Christmas days, the boxing days, everyone human would be stressing whilst you rested in your bed, enjoying your new treat, petted by children who loved and pestered you, always you were calm, unphased, enjoying your lazy days.
You hated fetch, which made me laugh, you'd stare at me bemused eyebrows up, thinking "why'd you throw that?"
Fetch! The day where I was dog and human, you rather lay all day in the grass, and find your own sticks you decided to claim, tug of war we'd play and though you were old I'd always lose that game.
But you're tail had a scare, you're face was tilted more, your confusion more apparent, the chewing more overt, memories rescinded and fear intensified, you stopped recognising me. Dementia doesn't just exist in humans, I saw you were changing, I was 9, afraid where this was leading.
The school day ended, I was dropped off home,We came home to mum crying, looking down at the floor from the corner of the sofa, I knew what was coming Seamus, the sinking feeling followed by your face in my memory, she told me you'd gone and I tried to retreat.
She grabbed me and held me,
My sister upset told me she loved you more than me. But thirteen years later, I'm writing a poem about you, Gazing at your lopsided face kept in a picture frame, feeling melancholy at an image of your relaxed, unstressed demeanor, embracing the time with a Jackson family, who loved you dearly.
I miss you boy, I'm 22 now, my love for all creatures remains unchanged because of your presence in my early childhood, the years that no one will take away from me.
One day I'll rescue, all thanks to you.