Scattered Cedes
by Mike McClean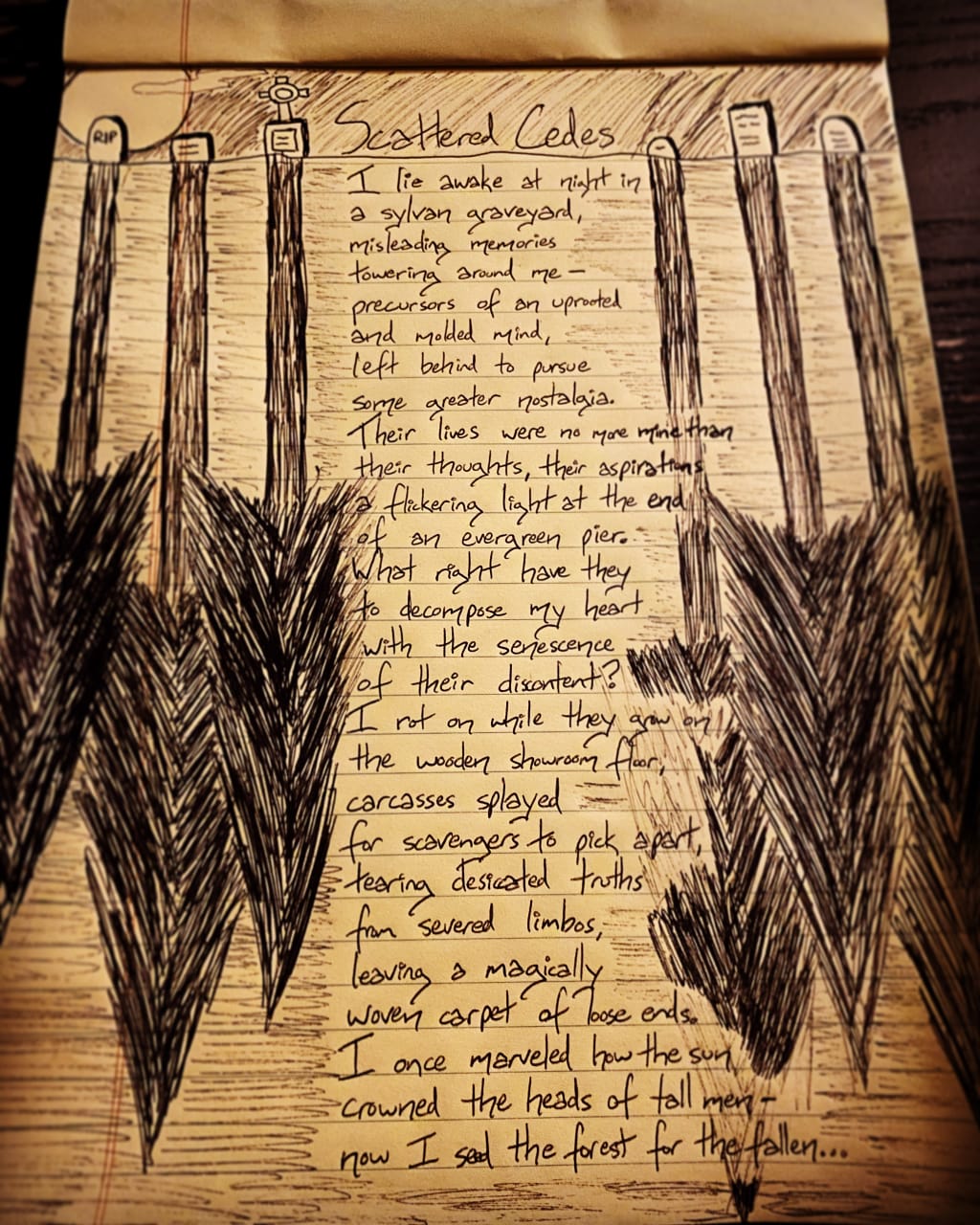 April 2020
I lie awake at night in
a sylvan graveyard,
misleading memories
towering around me -
precursors of an uprooted
and molded mind,
left behind to pursue
some greater nostalgia.
Their lives were no more mine than
their thoughts, their aspirations
a flickering light at the end
of an evergreen pier.
What right have they
to decompose my heart
with the senescence
of their discontent?
I rot on while they grow on
the wooden showroom floor,
carcasses splayed
for scavengers to pick apart,
tearing desiccated truths
from severed limbos,
leaving a magically
woven carpet of loose ends.
I once marveled how the sun
crowned the heads of tall men -
now I seed the forest for the fallen...