San Gregorio
lyrics to a song without sound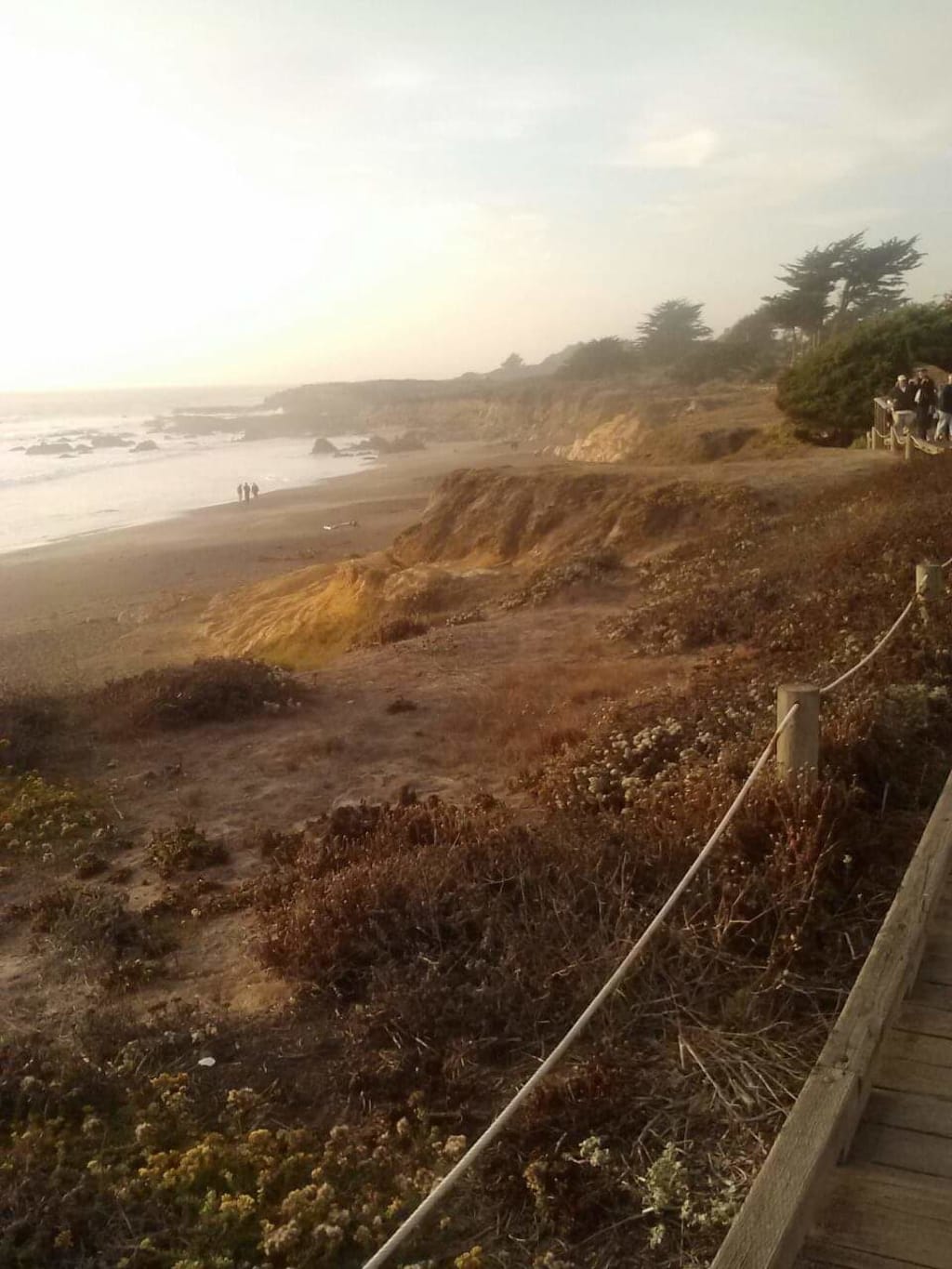 There was a mistake
my plans for the night rearranged.
What I cared about became obsolete.
I called for you, turned out you were waiting for me, too
Your back on the ground, both arms stretched out
Eyes, palms, facing the sky
You were waiting for me on an open field
Catching stars in the night
I asked you
To come with me
To San Gregorio
From the dark of that pitch black midnight lawn
To the crash of the waves there
we drove and drove
By the sky and the stars
you caught
To San Gregorio
I asked you to run with me
To where the waves and sand were one
Tiny glow worms were dancing freely there.
They lit up the night with their bright little lights
Tiny thousands under feet
as we joined their in dancing
On that beach
So we danced and danced
And were livin' were livin'
By the light and stars of the sea!
And the little bright worms they
made us glow
In San Gregorio!
I asked you to climb with me to the rocks, to the sheltered wall
And burning burning burning
there we made love
You asked me to take you home
In the morning you were cold
You were tired
You had stayed up all night
In San Gregorio
And I asked you to be my wife
Such a light,
Sent down from the stars
Oh but you weren't ready to go
No you weren't ready to stay
In San Gregorio
inspirational
Longtime poet residing in Virginia's Blue Ridge Mountains
Receive stories by Anna Cunningham in

your feed