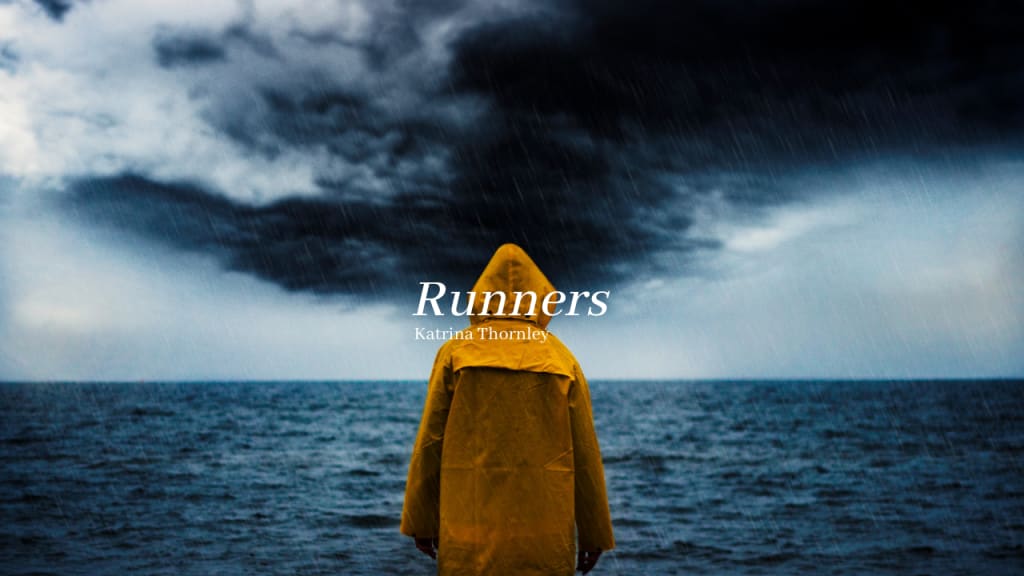 We had slumbered
Under false sense
A sunshine notwithstanding
The cold we knew should come,
We knew would come-
Instead holding steady
In our belief that we
Had escaped unscathed
Cocooned in the sun's warmth
Living day to day
On the edge of an escape
And the brink of a collapse-
The idea that two are different
While the end remains the same-
A strong wind
Providing lift off
Or destruction-
Spreading seeds
And crumbling towers,
Teaching lessons
Learned hard
As others sail along
Fluttering towards a destination
They were meant for
Since the beginning-
But comfort came with stagnation
A pause in their climb
As they held still
Beneath the sun's rays
Not worrying of coming storms,
Not preparing for the moment
They would be tossed forward
Into a world unknown-
Finding they landed on their feet
Despite previous doubts-
A runner set free.
Katrina Thornley is a nature poet. novelist, and freelance journalist that resides in Rhode Island. She has two poetry collections currently published, a novel, as well as a short story anthology. Her poetry collections "Arcadians: Lullaby in Nature" and "Arcadians: Wooden Mystics" were inspired by a local park and life in her small rural town. You can find them on Amazon now!
Interested in finding more reads? Click here for more information!
About the Creator
Katrina Thornley is a Rhode Island based author and poet. You can find Arcadians: Lullaby in Nature and Arcadians: Wooden Mystics on Amazon now. Her debut novel Kings of Millburrow is now available!
Reader insights
Be the first to share your insights about this piece.
Add your insights