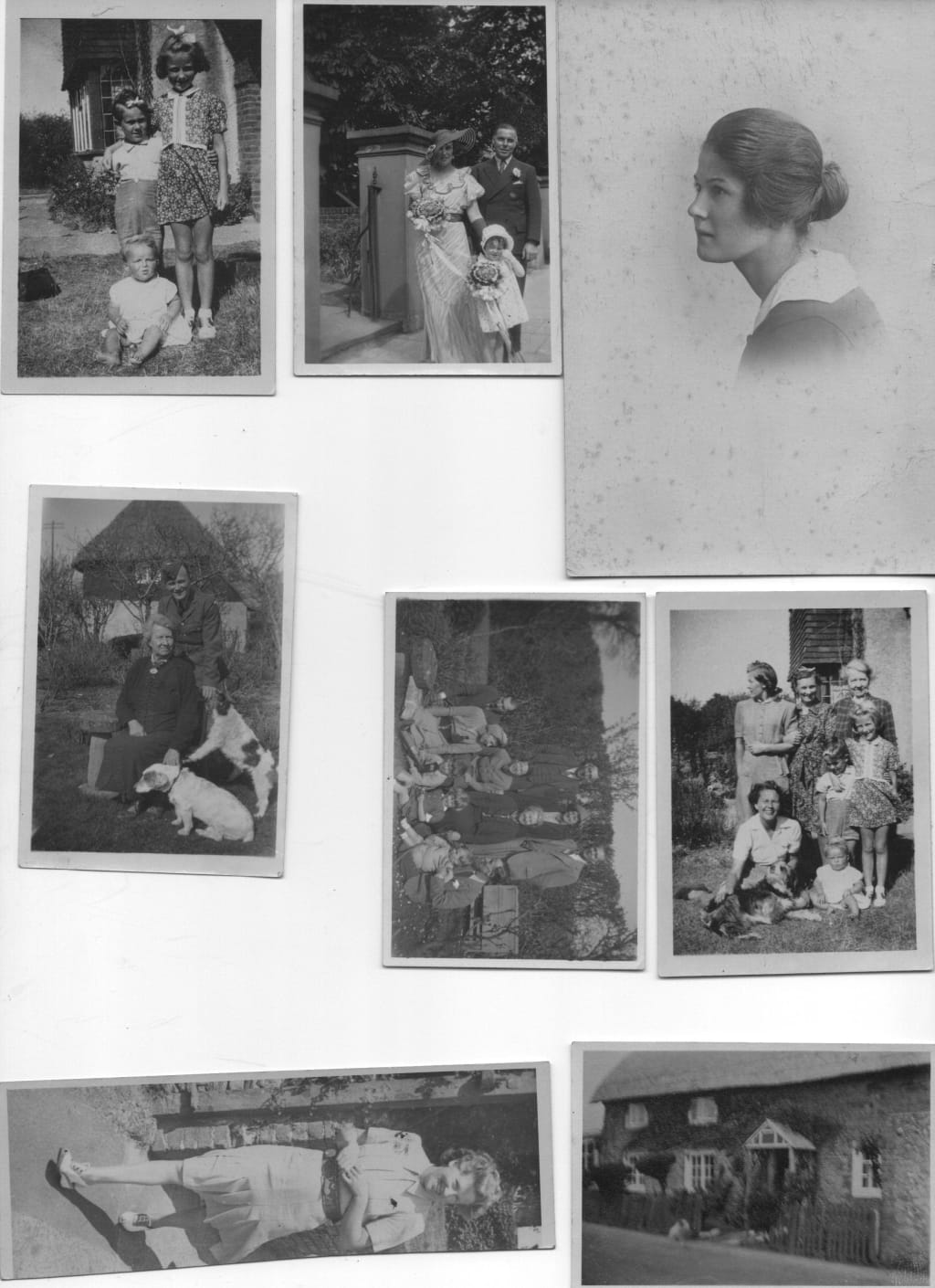 Dear Granny,
You died on Valentine's Day this year.
That was several weeks ago now, but I'm still in that odd phase...that time between limbo and a new normal. A new normal without you here. Without you, my grandmother. My link to the past. My link to ancestors and a long history of family I'll never know.
You were a strong and stubborn force in my life. Always there it seemed. Caring for me in that big house while parents were out in the world, caring for me by working day in, day out.
You took charge and taught me to count, to read and write. And then about flowers and birds, how to forage and grow food we then cooked together. My childhood memories now filled with licking batter from spoons, eating berries from trees, and carefully carrying feathered eggs from the hutch to the house in my upturned jumper you knitted for me.
You taught me the basics and the tough stuff too, but mostly how much my life is worth, and that ideas and goals are worth striving for.
You made your judgements about many things, but were so open minded and interested in people and the world. You were a keen traveller and inspired me to be the same. I'll always be grateful for that.
You were a woman of your time, although you kept up with the times. Reading the news on an iPad, sending pocket money through online banking. Emails didn't frighten you, and you had a mobile you actually used. You were forever impressing us with your take on policy, social change, or that new restaurant down the road.
You were adamant to keep your marbles intact and working until the end. You managed that without any issue, and so will always be the master of the crossword, the queen of sudoku. You are my example to use what you've got and make the most of it.
I'll miss our weekly phone calls, debating politics and claiming we'd right all wrongs in the world if only we were in charge for a day. Your unwavering ability to help others ran through you your whole life, you cared for people beyond yourself and your family wherever you went. Never needing anything in return.
I'll miss your twinkling eyes when you were being cheeky, and the way you'd say, 'oh hello darling, how are you?' in the same exact way when you answered the phone. I'll miss you simply because you were here, and you loved me in your way, and I loved you too.
You lived. You were real. You were here. You were loved.
Sincerely, your granddaughter
About the Creator
Herbalist & holistic health coach
Ex biodynamic farmer
Amateur poet and short story enthusiast
Self-published author of two free-verse poetry books: Weaving Roots and Wild Sanctuary
Reader insights
Be the first to share your insights about this piece.
Add your insights