Revolution (Inqlaab)
A short couplet styled poem about my motherland which depicts the emotional and inspirational side of its history.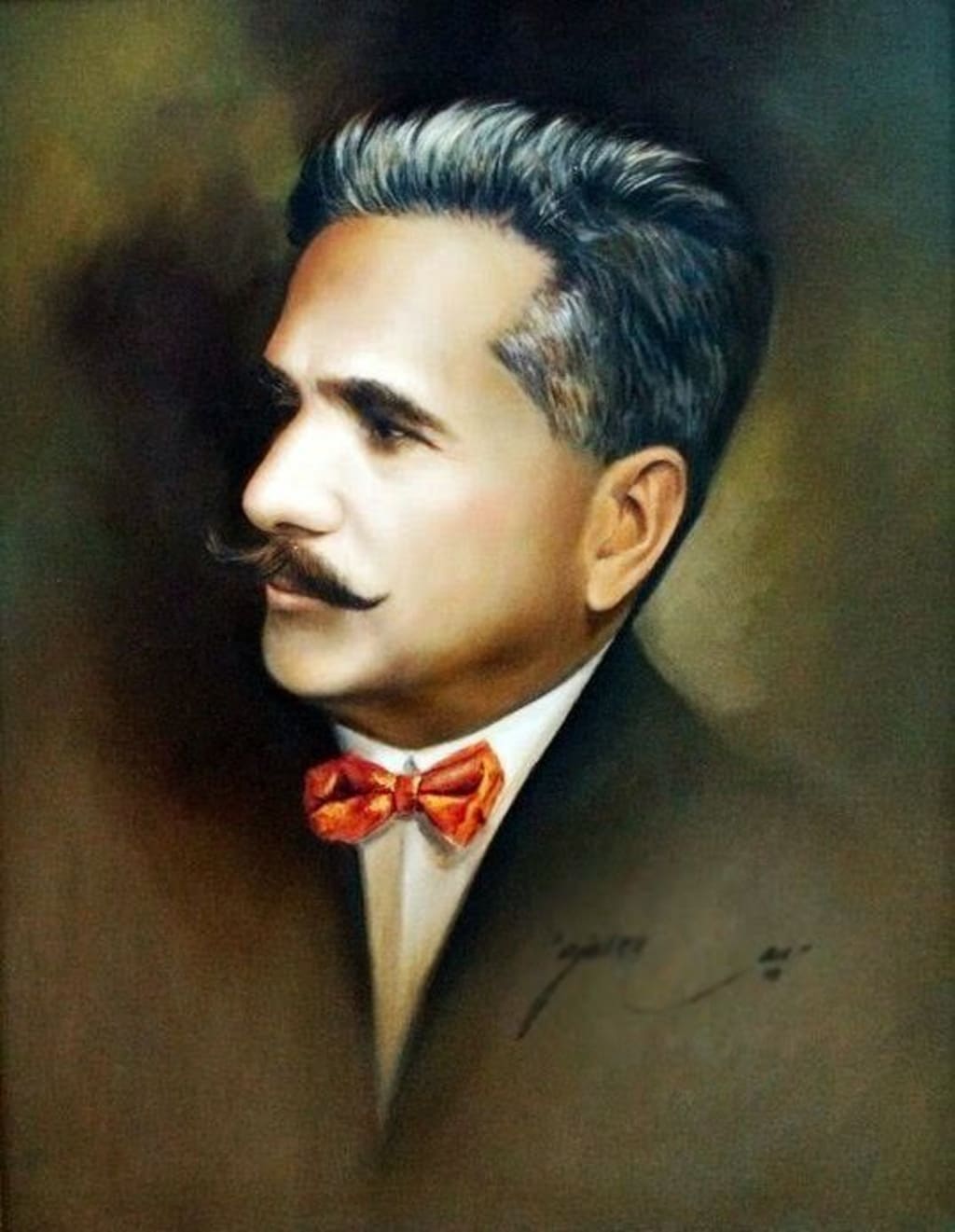 Dr. Allama Iqbaal Portrait
In the tempest of change, a resolute breeze unfurls, A solitary force, joined by a chorus of voices, it whirls.
Revenge, the madness, kindling, ignites the fires of strife, Fates decided by coin flips, the essence of life.
Mindless rulers, their judgment a cruel charade, But the resilience of this land, in shadows, unswayed.
Hidden, a grand purpose, never unveiled, Destiny's decree by the fortune of kings, exalted and hailed.
"Nations are born in the hearts of poets, they prosper and die in the hands of politicians." -- Allama Iqbaal -- Pakistani Poet, Philosopher & Politician
A spell has been woven, a new wind takes flight, From the precipice of destiny, soaring with might.
People united, their voices in harmony soar, The moon in patient vigil, the future in store.
Under endless azure skies and earth's embrace, A nation awakened, from the ashes, finds its grace.
The wisdom of ancestors, their prayers ascend, This is Pakistan, as Allama Iqbal intended to mend.
P.S - This was written in 2006 in London, National & Cultural Art's Poetry Contest in Richmond High School. I came 3rd place. 😌
About the Creator
💡Topic: Entrepreneur and Writer💡
♟️Hobbies: Traveling, Poems, Playing Chess and Solving Puzzles♟️
🎂Born: July 7, 1991🎂
📍Born in Stockholm, Sweden, and now a Londoner since 1996📍
📚Lifelong Learner📚
🌟Wisdom from Mentors🌟
Reader insights
Be the first to share your insights about this piece.
Add your insights