Reasons I'm Still Awake
Reflections from a sleepless night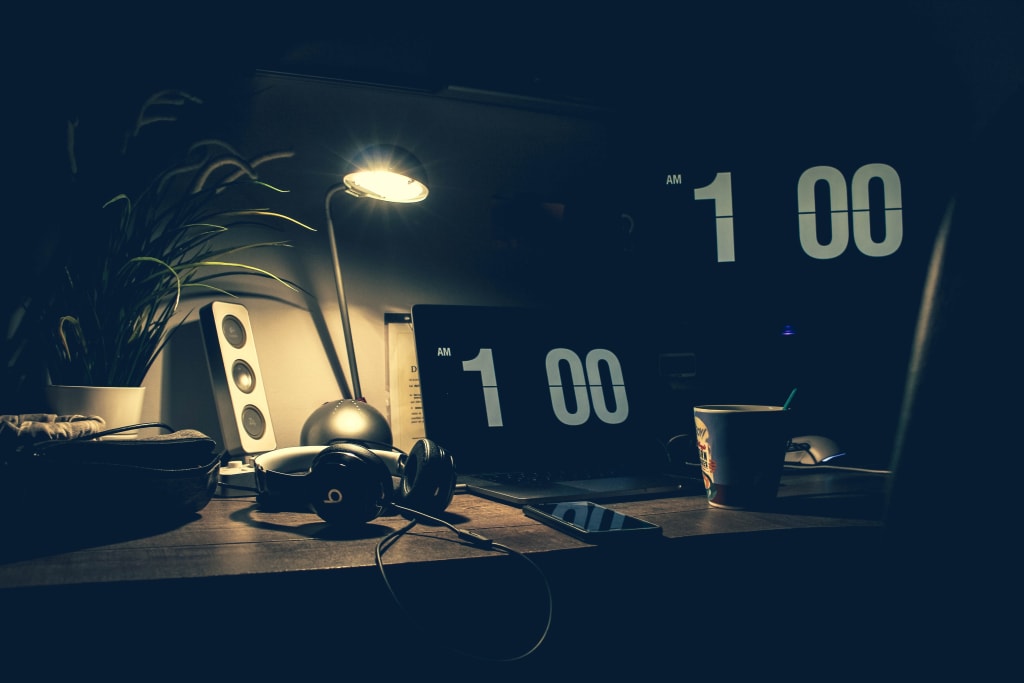 Photo by Julien Bachelet
I didn't finish the work that's due tomorrow, because I figured it would be more productive to get some sleep first, and now I can't stop worrying about not getting it done.
The cat is doing… something. At least I hope it's the cat. It could also be a giant rat. I should check. Hell no, I shouldn't check.
I have to interact with people tomorrow. Let me think about all the ways that's going to suck.
I just had a really brilliant idea, and if I don't work on it RIGHT NOW it will never get done.
My brilliant idea didn't work out, and I'm depressed because there's no point in trying, and my life will be a void forever.
Does that pain in my shoulder mean that I'm dying? Oh wait, I'm just laying on it funny.
Ooh, there are only three more episodes left in this season…
About the Creator
F. Anne Fischer is a biochemist by day, and author, poet, and dragon collector at night. She lives in Czechia with her very opinionated cat, Agatha, and visits the local castles as often as possible.
Reader insights
Be the first to share your insights about this piece.
Add your insights