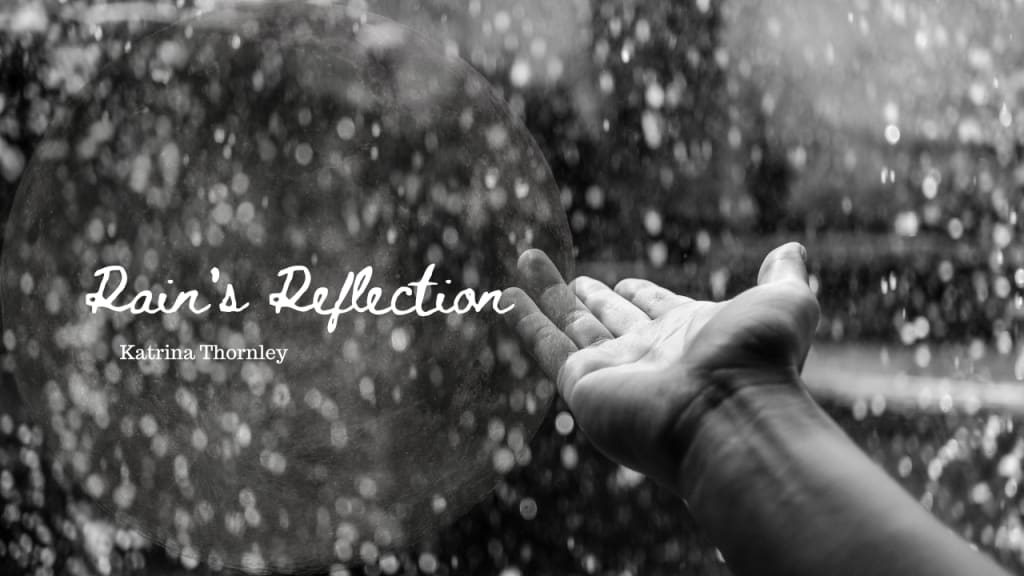 A cool wind
Sprang through pines
Bringing with it the first
Sprinkle of a new day,
Knocking needles to earth
Blanketing the roots below
Saving the old,
While above
We prepared for the new
A day to revive
A morning to awake
Where the darkest moment
Was covered by events coming-
The wind changed
A spiral unheard of
Changing speed
Of droplets thrown
Pelting bark and roof,
Rocks and dirt path
Forgotten by nature
And left to devices
Only human.
The puddles pooled
Creating oceans between
As faces peered Awaiting the calm
But seeing only broken
Reflection in dirtied puddles
As thoughts muddled
Trying to decipher the beginning and end
To the problem at hand
But knowing the correction
Was out of way,
Awaiting the movement of the clouds.
Night brought with it
The reliability of the moon,
In a phase we expected
When counting days,
But questioned when distracted
By life's torment-
And with it,
It provided light
A clearing,
A calm of the water
Revealing a silhouetted view
Of thoughts we understood
With the stopping
Of the rain.
Katrina Thornley is a nature poet and novelist that resides in Rhode Island. She has two poetry collections currently published, a novel, as well as a short story anthology. Her poetry collections "Arcadians: Lullaby in Nature" and "Arcadians: Wooden Mystics" were inspired by a local park and life in her small rural town. You can find them on Amazon now!
Also, be sure to give her a follow on Instagram (@seekatwrite).
About the Creator
Katrina Thornley is a Rhode Island based author and poet. You can find Arcadians: Lullaby in Nature and Arcadians: Wooden Mystics on Amazon now. Her debut novel Kings of Millburrow is now available!
Reader insights
Be the first to share your insights about this piece.
Add your insights