Quarantine Diary
Remember to care, even when you're scared.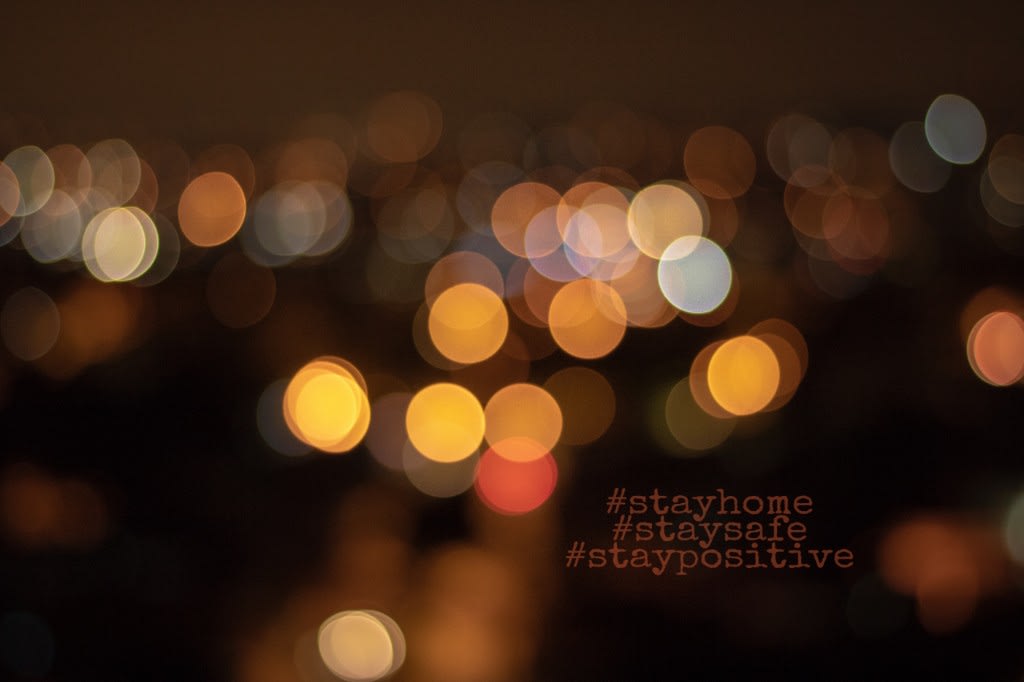 On the first day,
Things didn't seem real.
We all had something to say,
And thought it was no big deal.
On the fourteenth day,
Things started changing.
We had to live a different way,
And people found it enraging.
Today, some of us are exhausted.
Others are bored,
While a few have completely lost it.
Today, we miss our families.
We have to stay home,
To avoid further casualties.
Today, there's no pollution in the air.
The skies are clear,
And no one seems to care.
Tomorrow remains unknown.
And although we feel alone,
As people, we have grown.
No one expected this.
To share a last kiss,
Then feel trapped in the abyss.
We cannot give up.
We must continue to fight.
It's just another hiccup
That will lead us to the light.
I know this is scary,
And we have each other.
But we'll need a hail mary
To save one another.
This is my quarantine diary,
Messy and confusing.
But like me, it is hopeful and fiery
That we will win, even when it feels like we're losing.
inspirational
Wife. Mom. Creator.
Raising mental health awareness with the written word and firsthand experience.
Receive stories by Ashley Beatty-Pernetti in

your feed