Quarantine Dance Parties
Daddy Daughter Dancing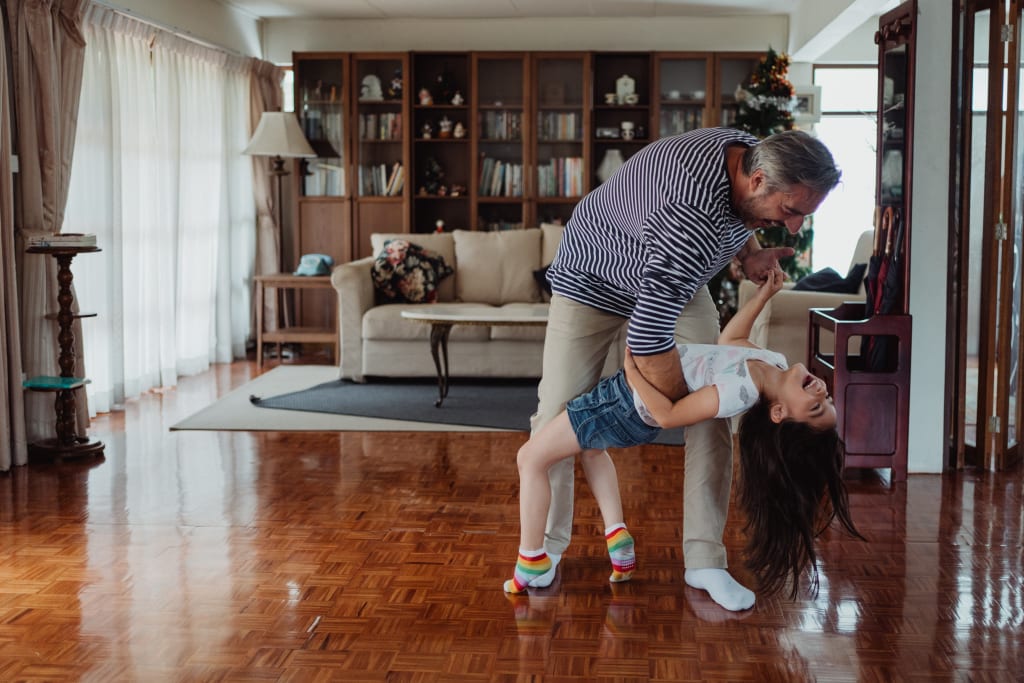 Photo taken by Ketut Subiyanto
Silly daddy and daughter dancing to Shelter by Finneas.
Give us shelter through all storms that come against us.
Stomping on Covid.
To each other, we are devoted.
Living it up in the moment.
Here, joy has its bestowment.
Wave farewell to the pesky past.
While not fearing the frightful future.
Basking in the light and glory of the present.
Since it's been a hard year we've underwent.
Hold us fast with Arms of warmth and comfort.
For we know our lives are short and days are numbered.
We hope to inspire other children and parents to dance.
Making the best of every circumstance.
Channeling childlike hearts and connecting with those nearby.
Setting aside worries and putting hope on close standby.
About the Creator
Father. Academic Advisor. Musician. Writer. Aspiring licensed mental health counselor. My real name is Jesse Balogh.
Reader insights
Be the first to share your insights about this piece.
Add your insights