Pride in How we Strive
Live life between the confines of colour and fly.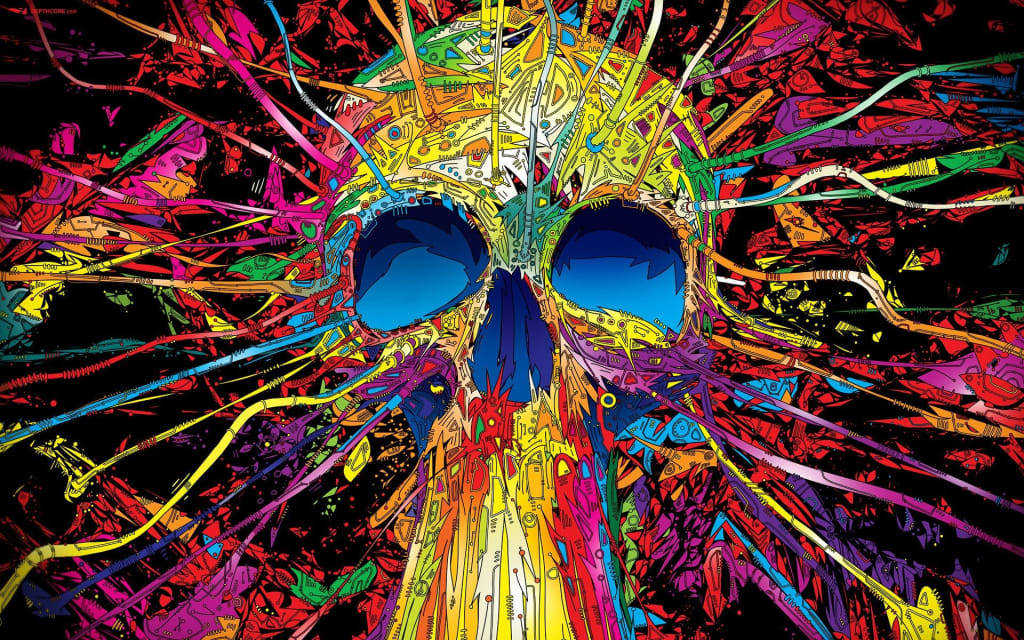 Thrive between the colours of life.
Candlelit shadows waver softly, to the rhythm of monochrome,
Chromatic grey scales play flat and sharp, all starkly juxtaposed,
Poised pixels' pause, not skin-tight bound, won't rest on restless views,
Views margins blurred to trill among, the myriad of hues,
Hu men, who kindly gaze between a sunset's languished song,
So on goes the kaleidoscope a brighter hope strives on,
On to the edges, where colour fades and won't be uniform,
Or formed like crayons, self-contained, what's pre-packaged transforms,
Forms will melt, accepting room, to grow from what they know.
Know a melody between the colours breaths and flows in crescendo.
Oh! How our pigmentation bends with scars or dark exposure?
Sure. Beneath the outer armour lies; a harmonised composure,
Completely raise your voice in pride. Reign colour without umbrellas,
Umber tones between the colours fly in attuned acapella,
A celebration of odd socks – our camouflage unveils,
Veils lift, at risk, to now embrace, our blemished fairy-tale,
Ails not to old convention; baby blues and pinks combine,
In ecstatic life refraction, joys, loves, pains won't be confined,
Finely dressed, to make-up, worn in death – all copy books forgiven,
For given from darkness, to float in the space between the colours of life's prism.