Pouring
A Walk with the Rain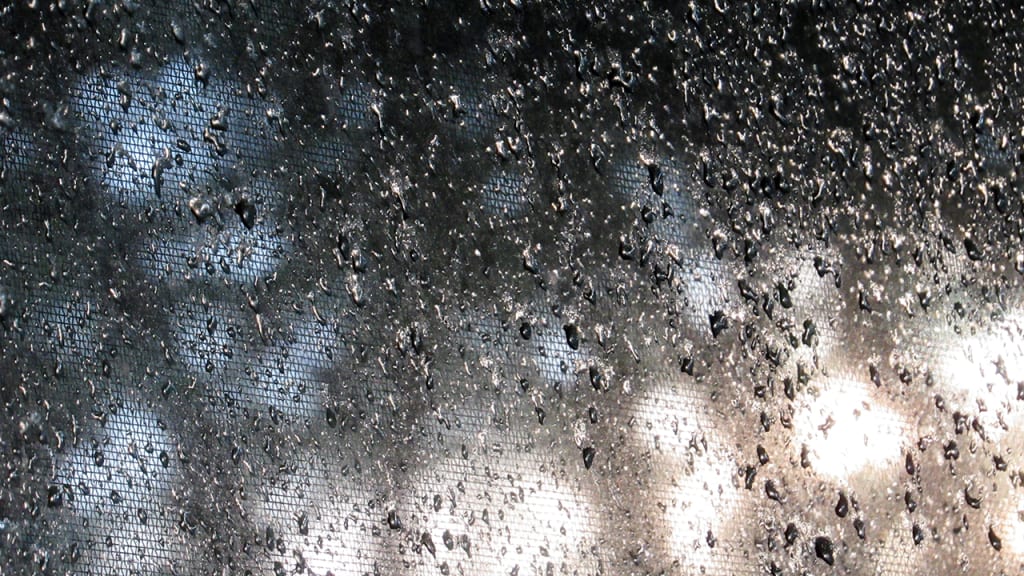 "Rain on the Window" by E. McAuley
Rain, rhythmic on a taut umbrella—the stretched canvas too small to keep water from soaking the soft fabric of my coat. The legs of my slacks, drenched and dragging, and the grey sky unrelenting as the rain sheets down in heavy curtains. Spray comes up with each passing car—hulking bodies skidding and weaving as they barrel too fast into pools too deep.
Rain, so full of being-ness that doing-ness feels empty.
I shake off the umbrella and come inside. I shed my rain-heavy coat at the door, open the windows, and the pouring down murmurs in my ears all day.
Reader insights
Be the first to share your insights about this piece.
Add your insights