Pain That Nobody Sees
It's easy to hide it but it isn't easy to deny it.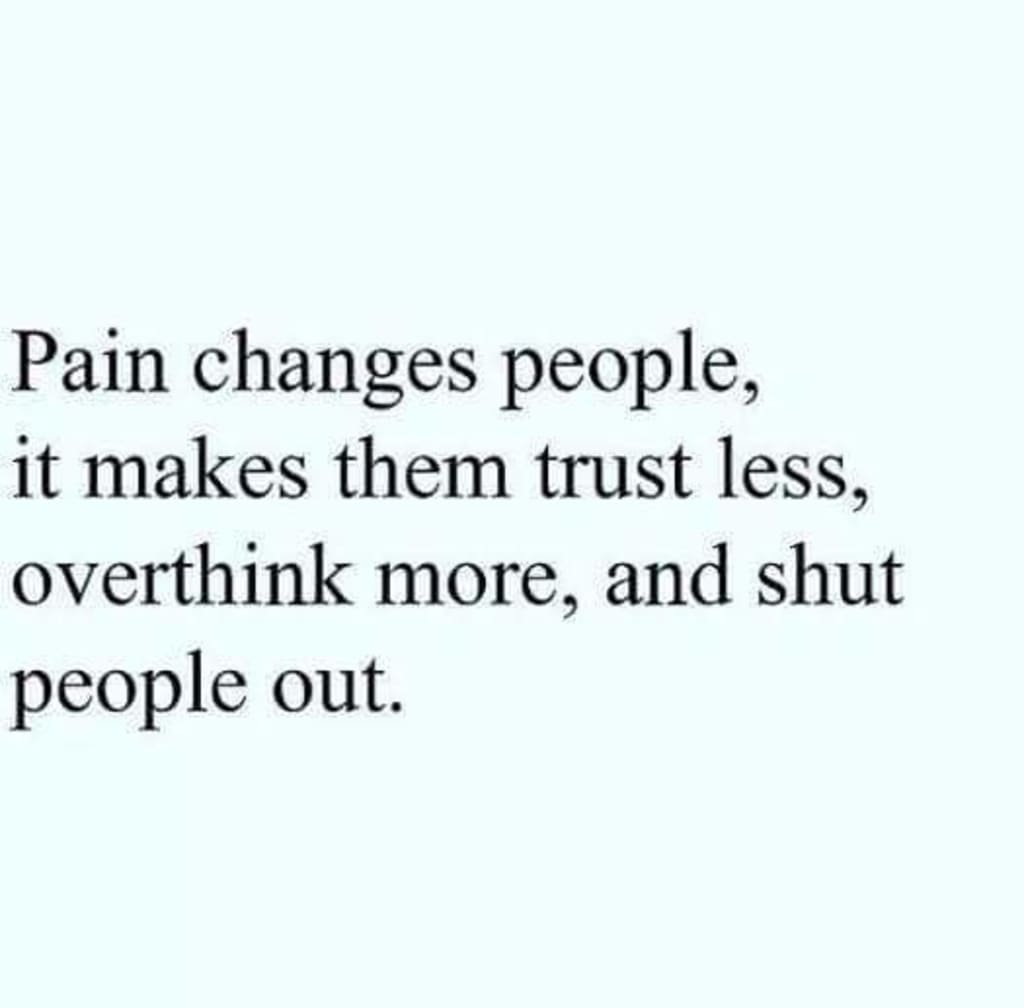 You may come to notice my writings aren't so sweet or kind.
They come from the pain inside.
The pain. That builds over time.
That has just gotten to the point of you want to cry.
But if you do you won't stop.
So what do you do?
With the pain inside.
You keep it there you let it sit.
Don't let it show.
You don't want people to know.
Know what you ask
That you're hurting inside.
Beating yourself up to no end.
Wishing this pain would stop
Would just go away.
But it won't.
So you just hide it behind
A smile
And laugh
But once
Once someone
Notices
There is no point
To lie or hide it.
Might as well tell them.
sad poetry
About the author
When you read my stories read them carefully because there are truths behind what I post that connect with my life
Reader insights
Be the first to share your insights about this piece.
Add your insights