Ouija Cares Dark Poetry
Ouija cares about you and don't you doubt that!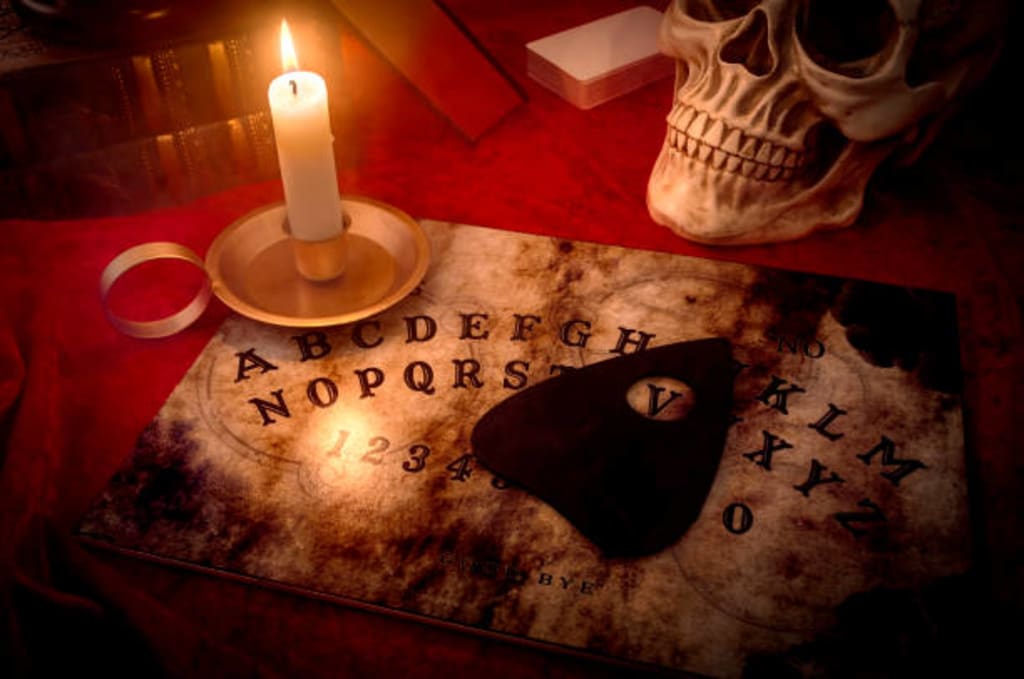 ouija are you with me ?
Don't you dare think that Ouija doesn't care..
i've seen the future in mystical dreams...
And trust me ouija cares
Since a young age ouija was me maybe it's why these rooms and halls are haunted with memories of the past...
At last the sinister pen touched the pages and wrote magical words
that will last through the ages...
But just when I felt alone and thought no one was there...
I knew I was not alone as the Planchette moves because Ouija cares
when they church turned their back
Ouija Had my back and then I was able to rise from the grave
for the dream was for the undead to feel alive again within the soul...
But with Ouija by my side I'm never alone.....
Oh yeah but I want you to know that Ouija Cares...
about your Future...
Play it if you Dare !
Reader insights
Be the first to share your insights about this piece.
Add your insights