One Little Love-Bug
Author UNKNOWN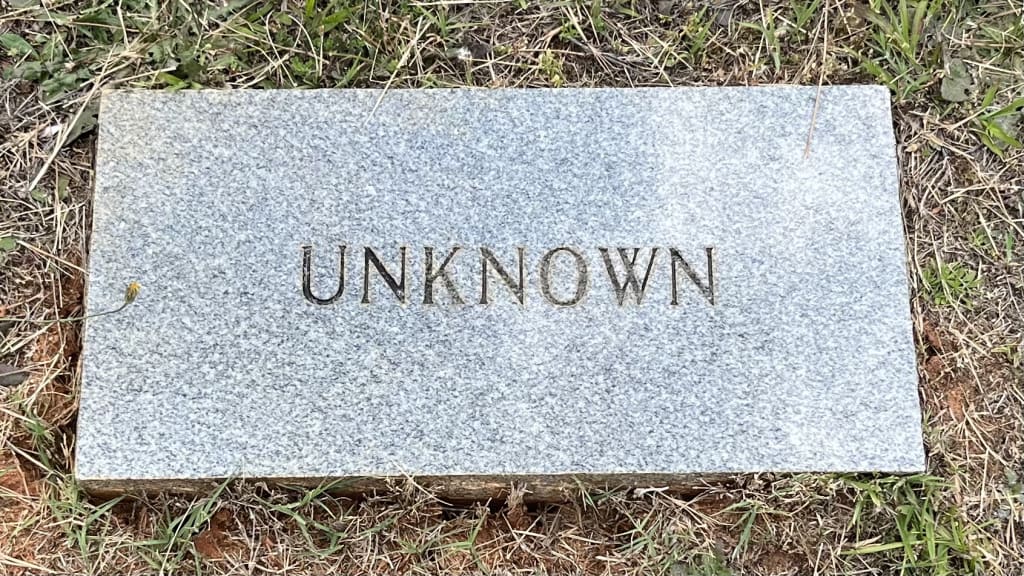 This photo was the inspiration for this poem.
One little love bug sitting alone,
Upon a tomb that labeled UNKNOWN.
No one came crying.
No tears were shed,
And UNKNOWN lay sadly in his wooden bed.
One little love bug
And one little fly,
The only ones who ever said a "goodbye."
No family or relatives
To the gave tend
Expect a fly and a love bug,
His only friends.
Then someone,
A No-one,
Found UNKNOWN's catacomb,
And No-one sat down feeling quite at home.
One little love bug, No-one, and a fly,
Together they told UNKNOWN goodbye.
If you like UNKNOWN or a love bug or fly,
Just know that you are in Jesus's eyes.