On the Roof
An introvert and the view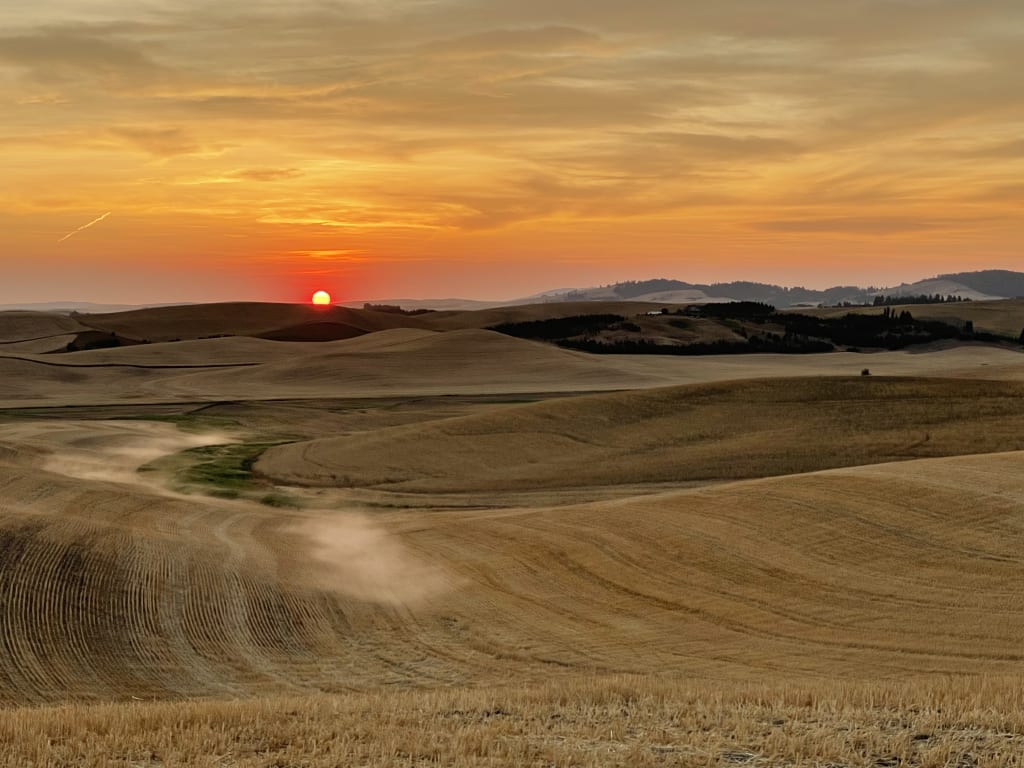 I like to perch on the roof
Like a cherry on a Sunday,
Happy to be left alone.
I wait as a witness
To make the hills feel seen
In their last golden hurrah before a yearly death;
I sit still and attend their funeral
And bid the sandpaper landscape adieu
Before they turn to dust and then white,
Then green.
I watch like a princess in a tower,
There by choice,
Bewitched by nothing more than the view
And I don't care to share,
A prince would be a distraction.
I kick my feet as the sun dies,
Staining the sky with its sorrow
And last jolt of joy
Til tomorrow.
I stay as a canvas,
And the world paints itself in my mind
To hang in my memories.
I sit alone
And watched time go by to the rhythm of my heartbeat,
Each moment savored separately
As the hills and I age together
As they spread to the horizon
And I perch on the roof.
About the Creator
"Some days I feel like playing it smooth and some days I feel like playing it like a waffle iron." -Raymond Chandler
Bits of fantasy and poetry and whatnot here, comedic comics on Instagram @mostlymecomics
Reader insights
Be the first to share your insights about this piece.
Add your insights