Not the Answers I Hoped For
A reality check by ED 5/16/22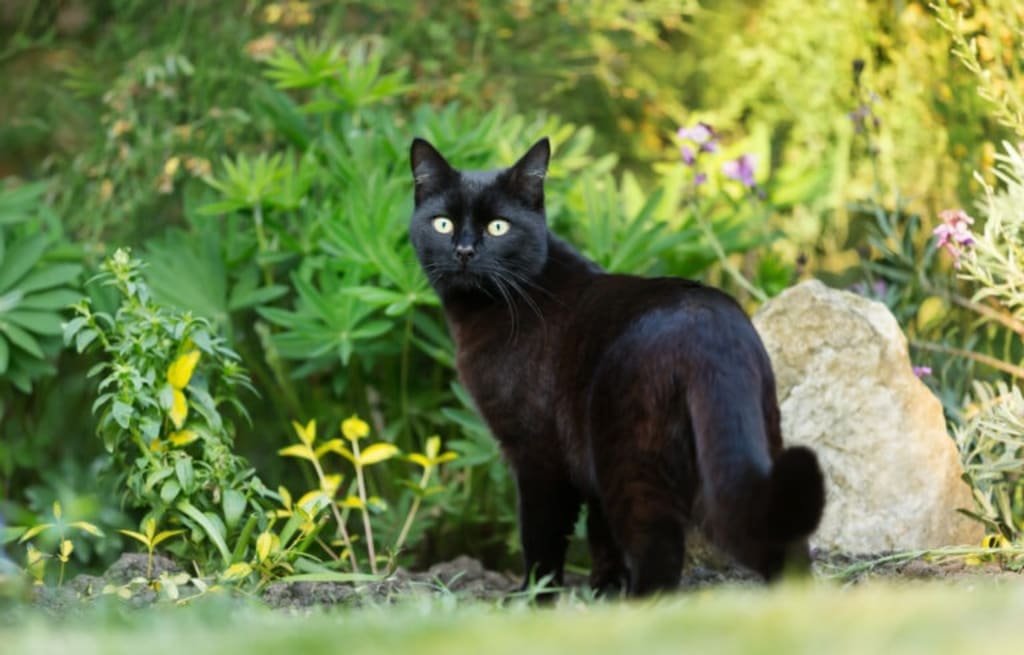 What am I trying to remember when the black cats in the garden float across my mind? I'm interrupted by the orange walls around me, signaling a warning that reminiscing will only lead to disappointment with reality. The colors in my mind's eyes are clouded by misty tears that refuse to fall.
What am I trying to say when I claim my sister doesn't love me? She's fourteen, she doesn't know about love. Though the spring has just begun, my spiritual summer has dried up, like the bleached ivy leaves on the back porch where I left them to their inevitable revival gone wrong.
What am I truly avoiding by flipping over the phone's face? My mother's face is clear in my mind and reflected in my nose, stuck in the air, anyway. Maybe I ought to avoid the mirror lest it show me what a hypocrite I've become. My space-blue nail polish, though carefully picked off, leaves the remnants of starry galaxies around the cuticles and doesn't even remind me where to focus. Especially as I refuse my mother's gaze and abhor the memories of my father's glares.
What am I truly accomplishing by whining onto these pages? A quota, a hopeful deposit, and one less thing to worry about. Leaving bible study unattended, the words of true redemption wait to be read like the sky that will wait all week to open its heart, the floodgates obscuring the Pearly Gates, and turn my eyes back to the ground.
What am I waiting for? These imperfect people will not change without my help, which is why I paint them and paint myself so I don't have to face the reality of how ugly everyone is, myself included. There's more to me than the lack of a halo over my head.
What am I really expecting from the glass-half-full mentality? Rainbows are an omen of war and are not what I'm hoping for. I guess I'll have to keep praying: first for myself, as I give in to the popular individualism, and for them next, because Heaven knows they aren't praying for anyone at all.
social commentary
About the author
Hopeful and young, full of love. From my heart high praises are sung. For this reason I am here: to love and serve and bring all souls near. <3