𝐧𝗼 𝐥𝗼𝐧𝐠𝐞𝐫 𝐚𝐫𝐞 𝗺𝗼𝐬𝐭 𝐟𝗼𝐥𝐤𝐬
𝐞𝐯𝐞𝐫𝐲𝐭𝐡𝐢𝐧𝐠𝐬 𝐚 𝐛𝐫𝐚𝐧𝐝 𝐧𝗼𝐰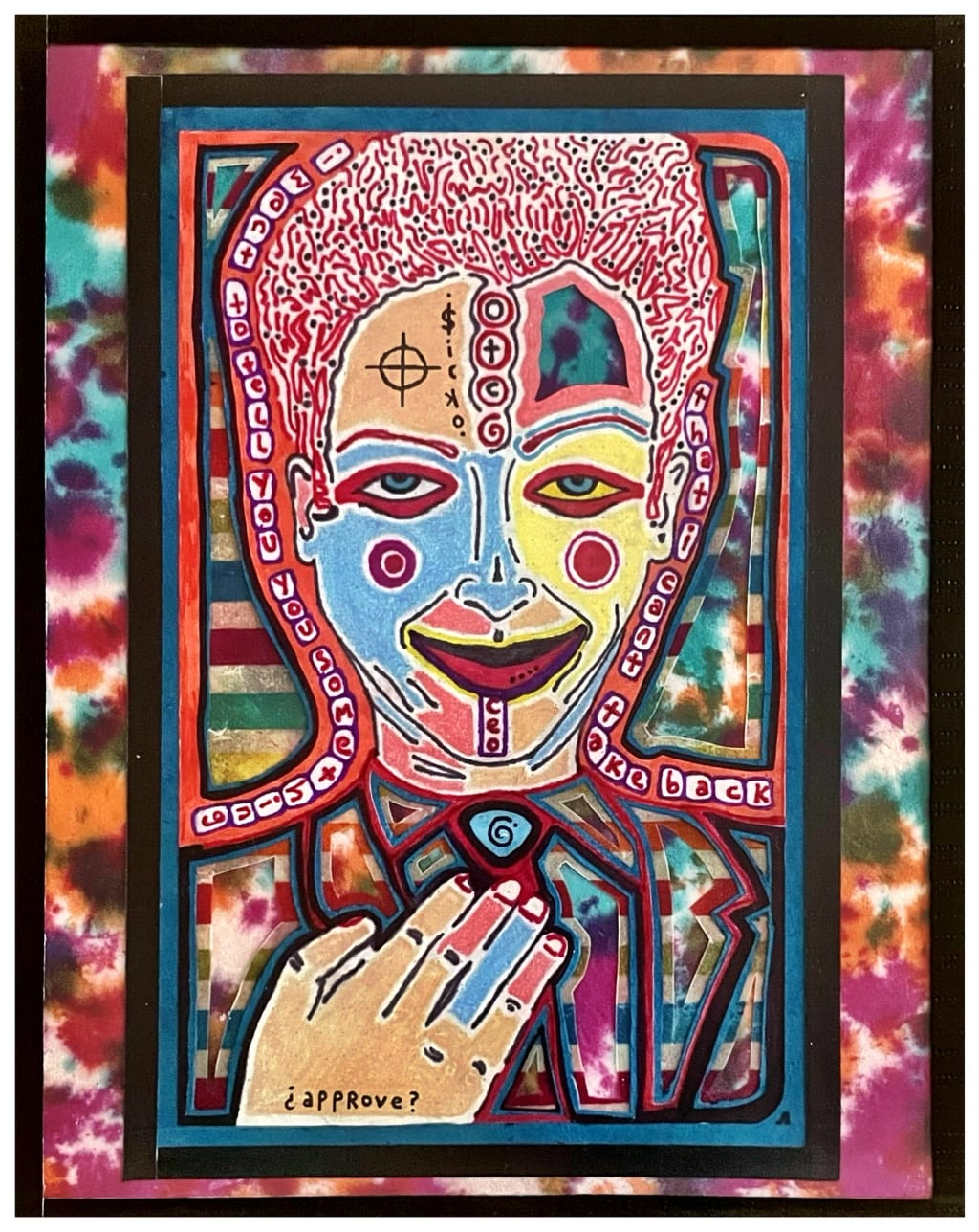 𝐢 𝐝𝗼𝐧𝐭 𝐟𝐞𝐞𝐥 𝐥𝐢𝐤𝐞 𝐢𝐭.
𝐞𝐯𝐞𝐫𝐲𝐭𝐡𝐢𝐧𝐠𝐬 𝐚 𝐛𝐫𝐚𝐧𝐝 𝐧𝗼𝐰.
𝐧𝗼 𝗺𝗼𝐫𝐞 𝐬𝐢𝗺𝐮𝐥𝐭𝐚𝐧𝐞𝗼𝐮𝐬𝐥𝐲 𝐥𝗼𝐯𝐢𝐧𝐠 𝐚𝐧𝐝 𝐡𝐚𝐭𝐢𝐧𝐠 𝐲𝗼𝐮𝐫𝐬𝐞𝐥𝐟.
𝐲𝗼𝐮𝐫 𝐬𝐞𝐥𝐟-𝐡𝐚𝐭𝐫𝐞𝐝 𝗺𝐮𝐬𝐭 𝐛𝐞 𝐩𝐫𝗼𝐟𝗼𝐮𝐧𝐝.
𝐭𝐡𝐞𝐫𝐞𝐬 𝐚 𝐡𝐮𝐧𝐠𝐫𝐲 𝐜𝗼𝐧𝐬𝐮𝗺𝐞𝐫 𝐞𝐚𝐠𝐞𝐫 𝐭𝗼 𝐥𝐢𝐧𝐞 𝐭𝐡𝐞 𝐩𝗼𝐜𝐤𝐞𝐭𝐬 𝗼𝐟 𝐩𝐞𝗼𝐩𝐥𝐞 𝐰𝐡𝗼𝐬𝐞 𝐬𝐞𝐥𝐟-𝐥𝗼𝐚𝐭𝐡𝐢𝐧𝐠 𝐞𝐱𝐜𝐞𝐞𝐝𝐬 𝐭𝐡𝐞 𝐥𝐢𝗺𝐢𝐭 𝗼𝐟 𝐚 𝐥𝗼𝐯𝐞/𝐡𝐚𝐭𝐞 𝐩𝐚𝐫𝐭𝐧𝐞𝐫𝐬𝐡𝐢𝐩 𝐭𝐡𝐚𝐭𝐬 𝐧𝐚𝐭𝐮𝐫𝐚𝐥 𝐢𝐧 𝗼𝐜𝐜𝐮𝐫𝐚𝐧𝐜𝐞 𝐢𝐧 𝗺𝗼𝐬𝐭 𝐟𝗼𝐥𝐤𝐬.
𝐧𝗼 𝐥𝗼𝐧𝐠𝐞𝐫 𝐚𝐫𝐞 𝗺𝗼𝐬𝐭 𝐟𝗼𝐥𝐤𝐬.
𝐧𝗼𝐭 𝐚 𝐠𝗼𝗼𝐝 𝐰𝐫𝐢𝐭𝐞𝐫 𝐚𝐧𝐝 𝐚 𝗺𝐞𝐝𝐢𝗼𝐜𝐫𝐞 𝐬𝐤𝐢𝐢𝐞𝐫.
𝐭𝐡𝐞𝐫𝐞 𝗺𝐮𝐬𝐭 𝐛𝐞 𝐚 𝐩𝐫𝐢𝗺𝐚𝐫𝐲 𝐛𝐫𝐢𝐥𝐥𝐢𝐚𝐧𝐜𝐞,
𝐩𝐚𝐜𝐤𝐚𝐠𝐞𝐝 𝐚𝐧𝐝 𝐩𝗼𝐬𝐭𝐞𝐝.
𝗺𝗼𝐧𝐞𝐭𝐢𝐳𝐞 𝐭𝐡𝐞 𝐚𝐬𝐬𝐞𝐭
𝐭𝗼 𝐛𝐞 𝐝𝐞𝐥𝐢𝐯𝐞𝐫𝐞𝐝 𝐭𝗼 𝐭𝐡𝐞 𝐩𝐮𝐛𝐥𝐢𝐜
𝐭𝗼 𝐛𝐞 𝐜𝗼𝐧𝐬𝐮𝗺𝐞𝐝 𝐛𝐲 𝐭𝐡𝐞 𝐢𝐧𝐟𝐫𝐚𝐬𝐭𝐫𝐮𝐜𝐭𝐮𝐫𝐞
𝐭𝗼 𝐛𝐞 𝐫𝐞𝐰𝐚𝐫𝐝𝐞𝐝 𝐛𝐲 𝐭𝐡𝐞 𝐜𝗼𝐰𝐚𝐫𝐝𝐢𝐜𝐞
𝐭𝗼 𝐛𝐞 𝐞𝗺𝐚𝐜𝐢𝐚𝐭𝐞𝐝 𝐛𝐲 𝐭𝐡𝐞 𝐬𝐲𝐜𝗼𝐩𝐡𝐚𝐧𝐭𝐬
𝐭𝗼 𝐛𝐞 𝐚𝐝𝗼𝐫𝐞𝐝 𝐛𝐲 𝐭𝐡𝐞 𝐭𝐚𝐥𝐞𝐧𝐭𝐥𝐞𝐬𝐬
𝐭𝗼 𝐛𝐞 𝐢𝐧𝐟𝐢𝐫𝗺 𝐛𝐲 𝐭𝐡𝐞 𝐟𝐮𝐜𝐤𝐞𝐫𝐲
𝐭𝗼 𝐟𝐚𝐥𝐥 𝐚𝐬𝐥𝐞𝐞𝐩 𝐭𝗼 𝐭𝐡𝐞 𝐢𝐧𝐝𝐢𝐟𝐟𝐞𝐫𝐞𝐧𝐜𝐞.
𝗺𝐚𝐤𝐞 𝐚𝗺𝐞𝐧𝐝𝐬 𝐭𝗼 𝐲𝗼𝐮𝐫𝐬𝐞𝐥𝐟.
𝐲𝗼𝐮𝐫𝐞 𝐩𝐚𝐫𝐝𝗼𝐧𝐞𝐝 𝐰𝐢𝐭𝐡𝗼𝐮𝐭 𝐩𝐫𝐞𝐝𝐣𝐮𝐝𝐢𝐜𝐞.
𝐞𝐱𝐢𝐭 𝐬𝐭𝐚𝐠𝐞 𝐥𝐞𝐟𝐭 𝐚𝐧𝐝 𝐰𝐞𝐥𝐜𝗼𝗺𝐞 𝐭𝐡𝐞 𝐧𝐞𝐱𝐭 𝐚𝐜𝐭 𝐰𝐢𝐭𝐡 𝐠𝐫𝐚𝐜𝐞 𝐚𝐧𝐝 𝐰𝐚𝐫𝗺 𝐫𝐞𝐜𝐞𝐩𝐭𝐢𝗼𝐧.
Reader insights
Be the first to share your insights about this piece.
Add your insights